Neat nanoparticles could bring 10TB disks
5D DVD researchers spurned by Samsung try again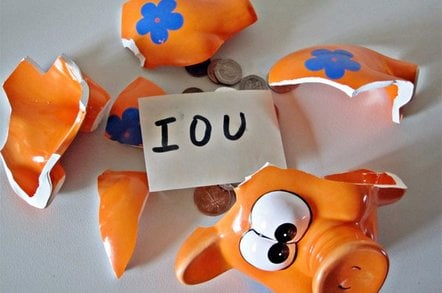 One of the Australian researchers behind a 2009 Nature paper outlining how optical media could reach 1.6 terabytes says Samsung has decided not to commercialise the technology, but has also published a new paper outlining how 12cm shinies could hit ten terabytes.
Dr James Chon, Senior Lecturer at the Swinburne University of Technology Centre for Micro-Photonics, was one of the authors of the 2009 paper which proposed optical storage media that use different coloured lasers and polarised light to create disks with more layers available for writing data. The idea suggested gold nanorods as the storage medium, as this material melts in different ways when zapped by lasers of different colours, creating denser data storage possibilities.
Chon says Samsung considered the technology, but abandoned research in the field as removable USB storage and media download services made optical disks less relevant.
But that hasn't stopped Chon and his colleagues researching new nanomaterials that could boost the density of optical media, and this week he and fellow researchers Adam B. Taylor and Jooho Kim published a paper titled "Detuned surface plasmon resonance scattering of gold nanorods for continuous wave multilayered optical recording and readout" that suggests 16-layer optical disks are feasible if laser beams aren't prevented from reaching deeper layers.
In a chat with The Register, Chon said even greater density may be possible if recording media like gold nanorods can be prepared in predictable shapes and sizes, then distributed evenly through storage media.
"We are trying to resolve that issue by having a narrow distribution of size and shape also distributing homogeneously," Chon said. "We are working on how to achieve that."
If he can pull it off, Chon said ten-terabyte optical disks are not beyond the realms of possibility.
Other applications also beckon, as Chon says the materials he is working on could be applied to objects other than optical disks.
"It could be used in security labelling and optical patterning. You could have sub-microscopic patterns you record on an item and depending on the right properties you can see things encoded in the recording medium. It could be hidden bar-coding."
®
Sponsored: Detecting cyber attacks as a small to medium business