Microsoft's latest flight simulator officially took off this week, with aircraft enthusiasts and anyone else who wants to take to the skies able to download and play the game free of charge.
The latest version of this venerable MS product, now simply dubbed Flight, touches down with a configurable control system so that beginners can get flying quickly, while experienced pilots can opt for a more challenging setup.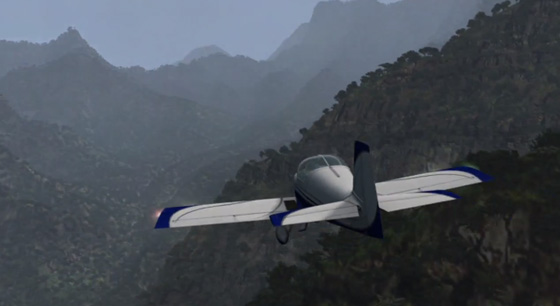 While the free version comes with the ability to fly the carbon fibre monoplane ICON A5 over various Hawaiian islands, additional models are available at a cost.
These include a North American P-51 Mustang, a Maule M-7-260C and a Vans RV-6A.
A Boeing Stearman is also on offer, although those who sign into their Games for Windows Live account will receive it free, along with supplementary missions, Achievements and an Online Pilot Profile.
A Hawaiian Adventure pack is currently available for 1600 Microsoft Points, which unlocks an even greater number of islands, challenges and missions, as well as the Vans RV-6A.
Further packs are set to follow. If you're ready to take to the cockpit, then download Microsoft Flight free from the website.
If you fancy splashing out for the ultimate experience, why not give the OVO-4 Home Flight Simulator setup a go?
Sponsored: Webcast: Simplify data protection on AWS