Better Capital's m-hance coughs £6.8m for Maxima units
Troubled MSP losses widen as restructure starts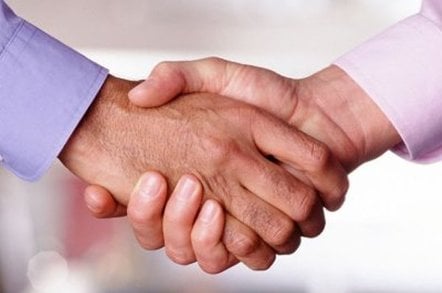 Managed services provider Maxima has started to carve up non-core operations by offloading the Document Management, Intellect and Microsoft-reselling sub divisions to Better Capital-backed m-hance for £6.8m.
Troubled UK-based Maxima's flirtations with admirers came to nothing, so bosses hired buy-and-build specialist Ian Smith to turn around operations - he then took over as chairman and invested in the business.
The sale of the three units - for £6.5m in cash and a further £300,000 deferred for 27 months - comes as the MSP also filed half-year numbers to 30 November. Its losses before tax widened from £400,000 in the previous fiscal to £600,000.
Revenues for the trading period fell 9.2 per cent year-on-year to £21.5m. The proceeds of the sale are being used largely to pay down debts and in part to fund rationalisation of central overheads, Maxima said.
"The effect of recent disposals has been to significantly downsize the Business Solutions division. The financial effect has been to reduce current net debt to just £4.2m compared to the £9.9m stated in the half yearly report today," said Smith.
He claimed the "core" of operations now centred on managed services, which he said was experiencing good growth and as a market has seen "numerous acquisitions, particularly by private equity".
The sub-divisions - all part of the Business Solutions division - employ 69 staff in the northwest and south of England. They flog software to infrastructure and financial services sectors. For the year ended 31 May, the units had a confined turnover of £7.2m and segmental adjusted EBITA of £1.9m.
M-hance is the rebranded software unit owned by VC vet Jon Moulton's Better Capital investment vehicle, which plans to roll up small resellers in the UK to build a mid-market specialist.
Nick Sanders, head of portfolio at Better Capital LLP and chairman of Calyx Group, said the bolt on acquisitions put it in a better position to target the "rapidly growing mid-market software provider". ®
Sponsored: Detecting cyber attacks as a small to medium business