Kinect gets white makeover for latest Xbox bundle
Pallid package
Microsoft revisited the notion of Wii-colour consoles this week after it announced a white Xbox Kinect bundle is coming to the UK this spring.
The limited edition kit comes with a glossy white 4GB console, glossy white Kinect sensor, a white (glossy) Xbox 360 control pad and copies of both Kinect Sports and Kinect Adventures. There's also a free three-month subscription to Xbox Live Gold.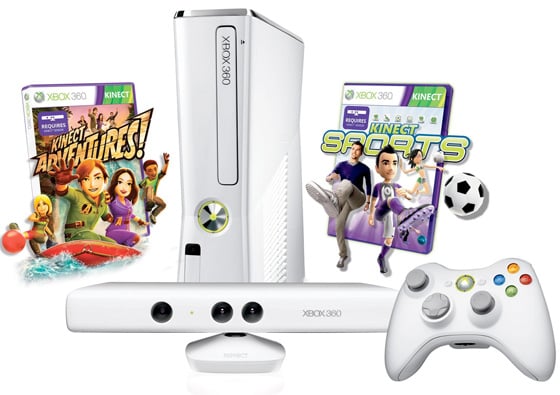 While the package is available immediately over the pond, the Xbox 360 Special Edition 4GB Kinect Family Bundle is pegged for a UK release on 4 May for £250. ®
Sponsored: What next after Netezza?