G-Cloud guru slaps down Cloud Store critics
You gotta have (NSIT) standards...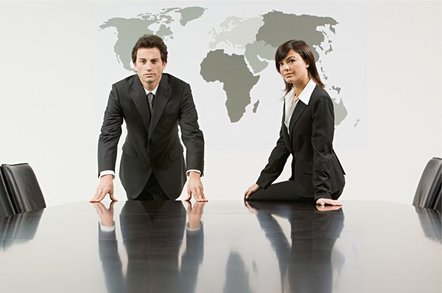 G-Cloud governor Chris Chant has defended the standards adopted to construct the Cloud Store framework and the length of contracts on offer.
As revealed by The Register last week, storage integrator Proact wrote a letter to Chant criticising the recently launched online cloud services marketplace and explaining its reasons for not submitting a tender.
In a retort today, Chant said that the reason G-Cloud had chosen to use the standards defined by NSIT for Infrastructure-as-a-service (IaaS) was because they are "most widely recognised and stable in this fast-changing industry".
He said IaaS alone would not be sufficient for public sector requirements, which is why the catalogue was broken into four lots – the other three added SaaS, PaaS and specialist cloud services to the pot.
"We think it is a matter of providing the right horses for the right courses," said Chant.
"The NIST definitions were used to determine whether suppliers were true cloud providers without resorting to lengthy detailed questions. One of the G-Cloud tenets is to reduce the amount of paperwork and questions involved in tendering. We hoped the NIST definitions would be a starting point for suppliers, not an end point."
Chant added that while it is true that IaaS services boundaries stop below the OS, it was important to define who the user is for the service, as this impacts the model used for SLAs (service level agreements).
"The end user of the systems/services layered on top of IaaS will be different to the users of the IaaS service itself, as such the availability models/measures will also be different for the two user groups. We think this modular/componentised approach is a key part of extracting best value from cloud services for different needs/scenarios."
Suppliers' inability to negotiate T&Cs was also flagged up as a channel concern by Proact, but Chant said modifications would have been "inappropriate with G-Cloud due to the time it would have taken to undertake".
He also argued the 12-month cap on contracts, which could be more expensive as suppliers are forced to renegotiate contracts more frequently, was a "key design decision".
"We believe that the IT industry is changing so fast (services improving, new ones being offered, prices changing etc.), that committing to a price point for longer than a year is not likely to result in best value being achieved," said Chant.
"In relation to the cost and effort of re-negotiating call-off contracts often, we don't think this will be a major issue. The buying process should be quick and easy and shouldn't need negotiation. The customer will likely continue with a supplier if a better, cheaper service isn't available on the catalogue." ®
Sponsored: Minds Mastering Machines - Call for papers now open