ServiceKey protests innocence in Oracle 'grey market' spat
We're a victim as well, says boss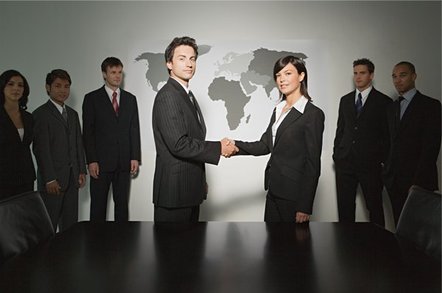 ServiceKey - one of two channel defendants named in an Oracle lawsuit last week - says it has been wrongly caught up in the litigation.
As revealed by The Reg, Larry's legal eagles are seeking damages from ServiceKey and DLT Federal Business Systems, alleging that the two firms were illegally providing support services on its hardware.
However, ServiceKey president Angela Vines told CRN US that her firm did not have either a "direct or indirect relationship" with DLT-FBS.
"We have received no monetary gain or monies for any of the alleged activities. We have not previously or currently supported any Oracle hardware, software or application with DLT Federal Business Systems for any of the (federal) agencies mentioned in the claim."
Specifically, Oracle's case contends that ServiceKey bought Oracle kit with a support services contract, obtaining a Customer Support Identification number used to access a secure site to download patches, updates and fixes.
The lawsuit claimed ServiceKey acted as a broker, effectively using these login details to resell Oracle services onto other providers including DLT-FBS, which the vendor said was prohibited under its terms and conditions.
Vines said she was "investigating" Oracle's assertions but claimed her biz's only link to the alleged grey market was through an employee, named in the legal case, who left the firm 17 months ago.
"This [litigation] comes as a shock to us. We have been wrongly accused and we are doing everything we can to protect our integrity and let our customers know that we are a victim here as well," she said.
"The best thing we can do is respond aggressively. We are going to conduct our own thorough investigation. It is going to become clear very quickly that we were not involved in this incident," Vine stated. ®
Sponsored: Minds Mastering Machines - Call for papers now open