Orange treats NFC phone fans to free feed
Play games, get fatter

Orange has launched a partnership with chic sandwich chain Eat to encourage customers with NFC-enabled handsets to make use of the gadgets' contactless data swap tech.
An app, Quick Tap Treats, allows punters to tap their handset on specially designed posters at any of Eat's 110 outlets. If you win the game you'll be presented with, a foodie treat can be redeemed from Eat.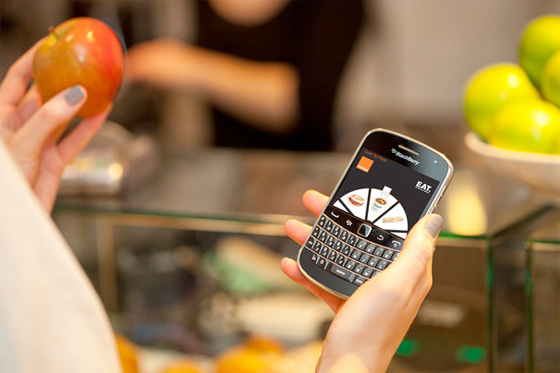 Quick Tap customers are eligible to receive one reward each day, including baguettes, porridge, fruit and drinks, or a selection of super size upgrades. New treats will be added over time, Orange promised.
So if you're an Orange customer with an NFC-enabled Samsung Tocco Lite, Samsung Wave 578; Samsung Galaxy SII; Blackberry 9900, 9360 or 9790; or Acer LiquidExpress, then consider a visit to Eat. You could be in line for a freebie... as long as your gaming skills are up to scratch. ®