Dimension Data takes on all cloud comers
Public, private, any way you want it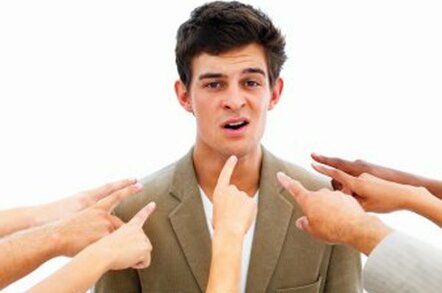 South Africa–based systems integrator Dimension Data is launching a mashup of its IT services and the cloudy infrastructure it acquired last year along with OpSource, in a new offering it calls Cloud Solutions.
It's no more crazy for a system integrator to fluff up infrastructure clouds than it is for the world's largest online retailer to do so – and to become the mind and market share leader, at that.
This cloudy world is still in its early days, so it is no surprise that Dimension Data wants to be a player. And with Nippon Telephone & Telegraph as its parent and OpSource Cloud as a foundation, the company has a good chance of taking on the Amazons and Rackspaces of the world, and carving out some business for itself in the infrastructure cloud racket, especially in its home markets south of the equator and in Asia.
To jump-start its public and private cloud efforts, Dimension Data acquired OpSource, a US-based infrastructure cloud provider that had created its own cloud controller, metering, and management stack. NTT was a minority investor in OpSource, and had bought Dimension Data in July 2010 for $3.2bn.
OpSource Cloud, the infrastructure cloud, was tucked up into NTT's Dimension Data subsidiary and now, in the wake of the acquisition, the company has rolled up its IT services and clouds into an integrated offering and is rolling it out across NTT data centers around the globe, says Keao Caindec, chief marketing officer of the Cloud Solutions division that has been created inside of Dimension Data to peddle cloudy servers and storage.
OpSource was hot on the heels of Amazon Web Services in offering virtual private clouds back in the summer of 2008. Virtual private clouds allow enterprises to take external cloudy infrastructure and link it to internal IT capacity through virtual private networks so the whole shebang can be managed as a single unit.
Unlike Amazon EC2, which is based on a custom version of Linux and the Xen hypervisor, OpSource Cloud was based on VMware's ESXi hypervisor, which is the dominant one used in corporate data centers for private clouds and plain old virtual servers these days.
OpSource started out as an application hoster and had a data center with 5,000 servers running ESX Server 3.0 way back when to provide SaaS. The company bought Dell PowerEdge servers and hosted its cloud at NTT data centers. In March 2010, OpSource Cloud beefed up its server images and added VM import and export tools to make it easier to onboard applications to its cloud. In May of 2010, OpSource cloud added a storage cloud called Cloud Files to the service, backed by NetApp arrays.
Dimension Data had $5.8bn in sales in 2011 and has over 14,000 employees in 51 countries, with about 4,000 of them in South Africa; it is headquartered in Johannesburg and has 6,000 customers worldwide.
The system integrator has also snapped up Internet Solutions, the largest service provider in South Africa, as well as BlueFire, a managed hosting and application provider based in Australia. Dimension Data has done IT outsourcing in the Middle East and Africa and runs six data centers in Asia for managed hosting. It is these assets along with OpSource clouds and NTT data center and network facilities that comprise the new Cloud Solutions division, which Dimension Data is taking global with the support of its parent.
Caindec says that the Cloud Solutions division has around 500 employees and has done thousands of server virtualization projects, thousands of server and desktop virtualization assessments, and has virtualized more than 100,000 servers to date. This experience underpins its Managed Cloud Platform, a set of cloudy infrastructure offerings that range from setting up private clouds internally in corporate data centers to allowing customers to toss apps into its VMs on its public clouds.
The compute-as-a-service offerings listed above are now underpinned by the CloudControl control freak that Dimension Data scarfed up when it acquired OpSource. The OpSource cloud is now known as the Managed Cloud Platform, and it has been upgraded to support VMware's ESXi 4.0 hypervisor (with support for 5.0 in the works). Caindec says that for its current customers, support for different hypervisors is not nearly as important as supporting different operating systems atop the ESXi 4.0 hypervisor.
"We have not found any strong preference for another hypervisors," says Caindec, although he says momentum seems to be building inside of corporate data centers for Microsoft's Hyper-V alternative to ESXi for virtualizing Windows instances. Windows shops are perfectly content (most of the time) to have ESXi on the cloud because this is what they use internally on their own server infrastructure to virtualize workloads.
For most of the Linux guys in a shop, being able to run Red Hat Enterprise Linux, CentOS, or Canonical Ubuntu Linuxes if far more important than the hypervisor. And Linux techies also like the fact that the CloudControl management console is completely web-based and has a full RESTful API stack. You don't need Windows to run the ESXi vCenter management console; that's what CloudControl does.
CloudControl has been tailored for switches from Cisco Systems, x86 servers from HP and Dell, and storage arrays from NetApp and EMC. CloudControl is somewhat unique in that it can reach right into Cisco switches and set up VLANs, load balancing, and other network settings that are normally not part of cloud orchestration.
No word on when Dimension Data will support other switching, server, and storage options, but considering that it is building its own server infrastructure and it has chosen the market leaders in each area, the company does not need to be in any great hurry.
In addition to network, server, and storage provisioning and management, CloudControl does orchestration of workloads as they move from private to public clouds, federates clouds across regions, and manages user access, metering, reporting, and billing for cloudy capacity.
With the relaunch of OpSource Cloud as the Managed Cloud Platform, Dimension Data is doing a few things. As explained above, this metering and billing software from OpSource is now used for managed hosting as well as infrastructure clouds. Also, Dimension Data is making the public cloud available in more regions: San Jose, California and Ashburn, Virginia for the United States and Canada; Amsterdam in Holland for Western Europe; and Sydney, Australia for the Asia/Pacific region.
In addition, to get lower latencies for companies in Japan, China, and other Asian nations, the Managed Cloud Platform public cloud will be available in Hong Kong before the end of the first quarter, and it will be coming to Dimension Data's home stomping grounds of Joburg to serve Africa in the second quarter.
Pricing on the Managed Cloud Platform is similar to what OpSource charged, but a little different. It costs 4 cents per CPU hour for compute capacity, 2.5 cents per gigabyte hour for memory capacity, and a third of a penny per gigabyte per hour for disk storage. You can also mix pay-as-you-go metered pricing with monthly hosting plans, and add burst options between the two kinds of capacity.
Caindec says that Dimension Data has over 1,000 clients using its public cloud, and that the business is growing at roughly 20 per cent per month.
The other change now that OpSource is owned by Dimension Data is that the company is perfectly willing to build an exact copy of its public cloud for you, plunk it into your data center, and either manage it for you or let you do it for yourself. The company has wrapped up a stack of servers, storage, switches, and software that can support 300 virtual machines, and another that has enough capacity to support 900 VMs. Depending on the configuration and services added on to these stacks (or not), the in-house Dimension Data clouds run anywhere from $25,000 to several hundred thousands of dollars per month.
"We can deploy fully managed, fully functional private clouds in a matter of weeks," says Caindec.
And the integration experts at Dimension Data can also help with application onboarding to clouds, which Caindec characterized as the most complicated problem that IT shops are facing. Building the cloud is apparently the easy part. Not wrecking the business while moving to it – not so much. ®