Sony Xperia U slips out ahead of launch
Smartphone sees a shrink
Sony is set to launch a shrunken version of its Xperia S handset at MWC 2012, after images of the Xperia U leaked online.
While specs are yet to be officially unveiled, the Sony Xperia U will apparently feature a 3.5in, WVGA display powered with a 1GHz processor, Brazilian site Xataka reports.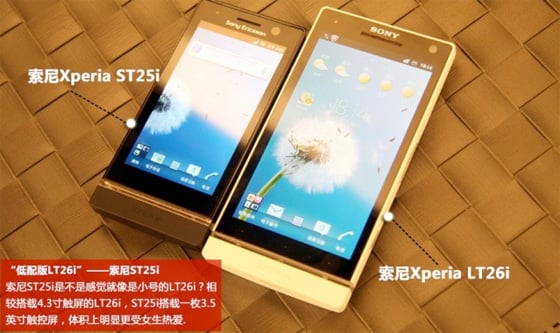 Unlike the handset's larger sibling, the Xperia U still bears the Sony Ericsson logo as it entered development prior to the two tech giants parting ways.
The Xperia U, previously dubbed the Kumquat or the ST25i, is expected to be revealed in full at Mobile World Congress (MWC) 2012 in Barcelona next week.
The handset's beefier brother, the Sony Xperia S rolls out on 5 March for £429. ®