Tilt in favour
When working on the E6220 for a few hours, it remained cool to the touch and any irritating fan noise was notable by its absence which is also a bonus when on the move especially during an unexplained 40 minute wait in a train quiet carriage filled with people and a heavy silence.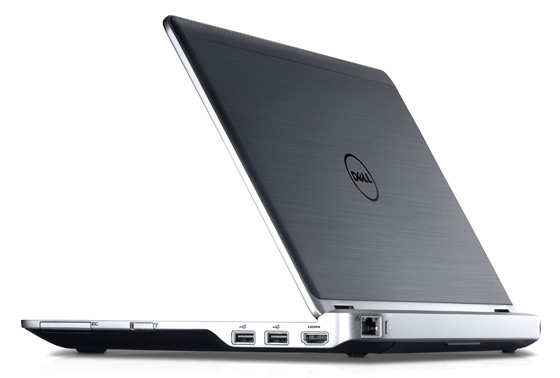 The recessed hinge is an advantage is tight spaces
The screen is hinged forward slightly on the case, giving the laptop a larger than normal back-end when open. One advantage of this became apparent when placed on the drop-down tray on the train, which are even smaller than those you get on airlines.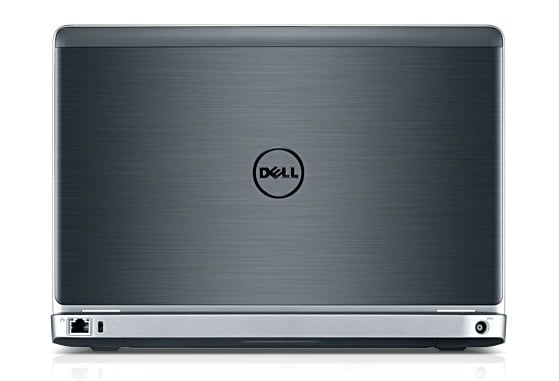 Magnesium wrapped corners add to its ruggedness
The Latitude's design left me with room to tilt the lid slightly backwards for a decent upward viewing angle. On a more conventional arrangement, with the screen panel hinged at the back, I'd have been stuck with a neck-straining vertical 90 degree angle in this scenario.
The non-glossy display is bright, produced clear, crisp images and has an excellent viewing angle, whether it was perched on my lap, a coffee table, or in front of me while lying on sprawled across the bed. The trackpad is smooth, easy to use and the two mouse buttons have a firm, solid action.
Benchmark Tests
PCMark 7 Results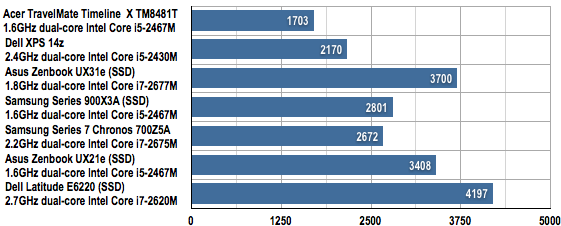 Longer bars are better
There are no special features here – you can't use the trackpad to scroll or zoom on-screen. Personally, I prefer this as I find these aids irritatingly easy to be activated by accident.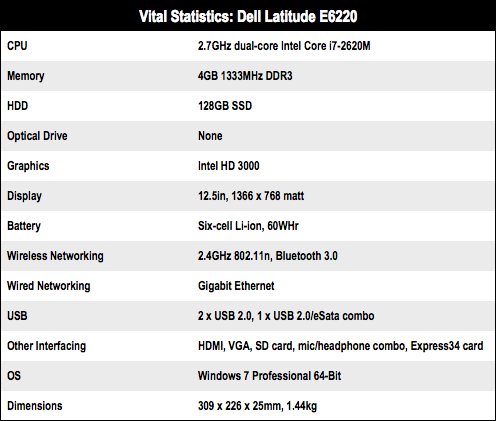 Sponsored: Practical tips for Office 365 tenant-to-tenant migration