Panasonic to take on LG with passive 3D TV
iPad-like LCD tech in play too
Panasonic is to launch a passive 3D TV in a bid to compete with LG's punter pulling models.
The Viera ET 5 eschews the full HD 3D that active 3D tech makes possible in order to use the same kind of cheap, polarised specs that you use to watch 3D movies at the cinema.
The downside: lower, 720p resolution 3D content. The upshot: lots of folk can watch at once because the specs are cheap.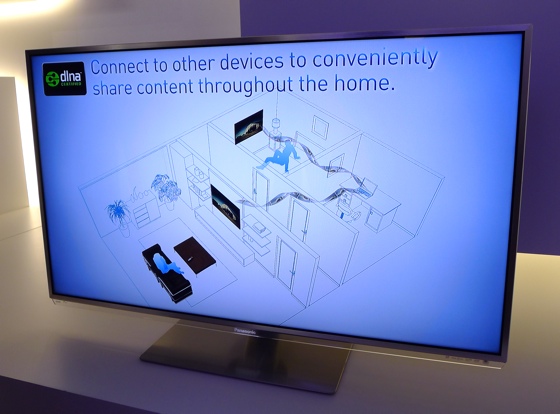 So far, the only big-name backer of passive 3D has been LG, and anecdotal evidence suggests that giving away eight-odd pairs of specs - the ET 5 will come with four pairs - has won the brand buyers.
Purist may prefer the higher visual quality of active 3D, but we suspect many folk are happy with a 'have to look closely to tell' reduction in picture perfection if more people can watch at once.
Indeed, Panasonic executives said the company is pitching the ET5 as an "entry level 3D TV" for "casual 3D users".
Is there any other kind, we wonder?
The ET 5 range comprises 32, 37, 42, 47 and 55in models, all with IPS LCD panels - made by Panasonic itself - for a 178° viewing angle, low power consumption and a faster response time than older, more common LCD tech.
Panasonic has yet to announce pricing. There are more details on the company's 2012 TV line-up on its website. ®