Last year's iOS sales surpassed all Macs ever sold
If at first you don't succeed, go mobile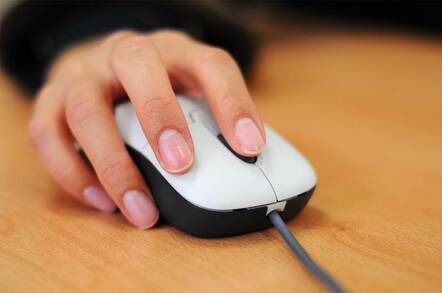 Apple sold more iOS devices in 2011 than the total number of Macs sold in all 28 years since the original Macintosh 128k first hit store shelves in late January 1984.
"The iOS platform as a whole reached 316 million cumulative units at the end of last year," Horace Dediu writes on his Asymco blog. "The iOS platform overtook the OS X platform in under four years and more iOS devices were sold in 2011 (156 million) than all the Macs ever sold (122 million)."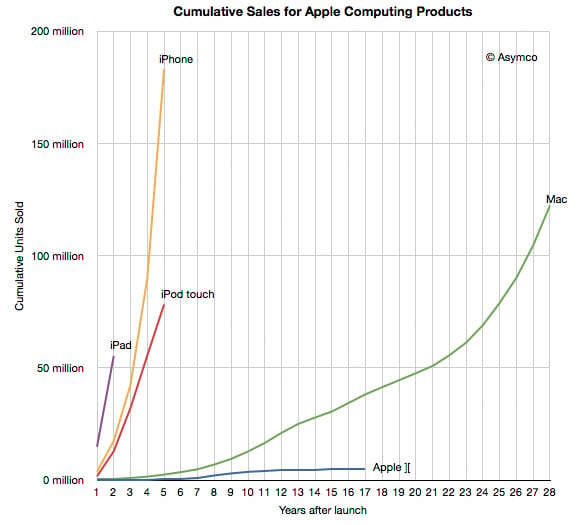 In this race, the hare is trouncing the tortoise (source: Horace Dediu, Asymco)
Looked at another way, when 2011 drew to a close, cumulative iOS sales – which began when the original iPhone became available on June 29, 2007 – had reached nearly 260 per cent of total Mac sales.
Of course, an investment in a Mac can range from $599 for an entry-level Mac mini to multiple thousands for a tricked-out Mac Pro, while iOS devices are significantly cheaper. That said, a glance at Apple's earnings for its 2011 fiscal year show how significant iOS devices have become to Apple's bottom line: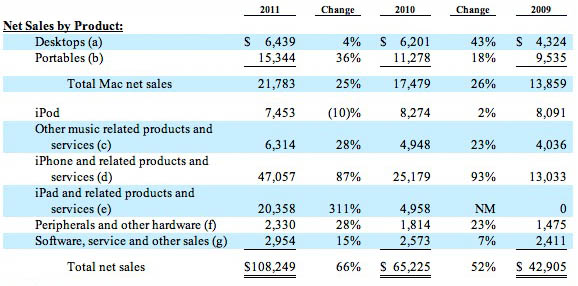 Love 'em or hate 'em, you can't deny that Apple is kicking fiscal hiney
With fiscal 2011 Mac sales totalling a "mere" $21.7bn out of total sales of $108.2bn, it's unarguable that the iPhone and its follow-ons have fundamentally transformed Apple (née Computer) into the company that Steve Jobs described in 2010 as "a very high-volume consumer-electronics manufacturer."
And with Mac OS X – oops, Apple now prefers it to be called simply OS X – turning more iOS-like in its upcoming Mountain Lion iteration, expect the iOSification of Apple to continue.
If "iOSification" didn't sound so much like "ossification", this longtime Apple fanboi would be a wee bit less worried about strolling through a Cupertinian garden whose walls are more fortified with each operating-system release. ®
Sponsored: Webcast: Why you need managed detection and response