Mesh founder Sherafati buys biz back from PC Peripherals
Tries to 'restore' company's fallen reputation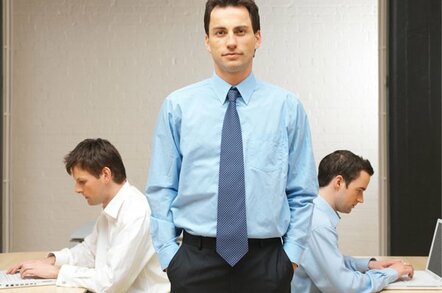 The founder and former owner of Mesh Computers Max Sherafati has bought back his company - now branded PC Peripherals.
System builder Mesh hit the wall in June and was snapped up from administrator MacIntyre Hudson by components distie PC Peripherals for £1.55m, the lion's share of which was handed to Sherafati as the only secured creditor.
But things did not go smoothly: in the subsequent months, customers set up a Facebook page to vent their frustration as kit ordered before the business went into administration had not been delivered and repair work was not completed.
Sherafati told The Register: "I want to restore MESH to the forefront of the UK system builder market. I have bought back the company and have again begun investing in the business to grow the organisation. New premises and a completely new IT infrastructure are already in place."
He added that Mesh was working with Intel and AMD on systems for 2012, and that warranty support will be provided for existing customers. Sherafati expects new operating systems, processor and graphics cards to drive PC demand next year when industry analysts expects sales to pick up. "Mesh will be part of that upsurge," he said.
The system builder community has been marginalised with many of the better known names disappearing in the last seven years as they struggled to compete with multi-national vendors.
As for Mesh, it failed to adjust huge overheads with the global recession in 2008 and was again hit last year as consumer demand shifted to fondleslabs while support from banks for SMEs was still lacking.
According to PC Pro, a spokesman at MacIntyre Hudson said Sherafati expressed an interest in buying Mesh when it was placed into receivership but did not match the expected sale price.
The spokesman told the mag that he was not aware of Sherafati's latest involvement in PC Peripherals - which may have some consequences: MacIntyre Hudson is entitled to a 20 per cent slice of the proceeds if Mesh is sold on at price higher than the one agreed by MacIntyre Hudson.
The administrator said would investigate the situation if asked to by one of the PC maker's creditors. Terms of Sherafati's acquisition were not disclosed.
The Register contacted MacIntyre Hudson and is awaiting comment. ®
Sponsored: Becoming a Pragmatic Security Leader