Proview fears fanbois will derail iPad export ban bid
Chinese love Apple gear too much, warn customs officials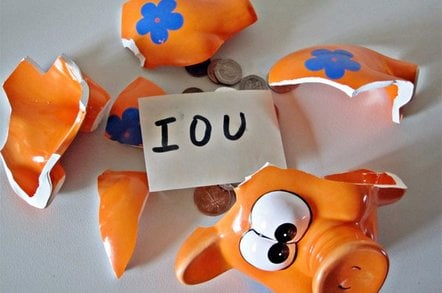 Chinese firm Proview has admitted it might be tough to get a ban on iPads in China, despite the ruling that the name infringes on their trademark, because the local customs authorities are unlikely to get involved.
Proview International Holdings, which claims to have held the trademark on the name "IPAD" since 2000, won its case against Apple and has been pulling iPads off of shelves in Chinese shops. Yesterday, it said it also wanted to get a ban on both the import and export of the fondleslabs in the country.
However, the company said today that the Chinese customs authorities had told it that getting the fruity firm's products banned would be no easy task.
"The customs have told us that it will be difficult to implement a ban because many Chinese consumers love Apple products. The sheer size of the market is very big," Yang Long-san, chairman of Proview, told Reuters.
"We have applied to some local customs for the ban and they'll report to the headquarters in Beijing."
If Proview were to be successful in getting a ban, worldwide iPad sales would be affected because the fondleslab is manufactured in China.
Apple is currently appealing the ruling that upheld Proview's claims of ownership of the trademark.
Yang said that the best thing for everyone would be if the case was settled. Reports have suggested that Proview is looking for about $1.6bn in damages from Apple.
"Some people say that Proview wants to take the chance to make a sum of money from Apple and this is tarnishing our company's reputation. We need to clarify what's the truth behind it," Yang said.
"We spent a lot of resources on [developing our IPAD]. It's the same concept as the iPad today, except that back then, there were practically no LCD screens," he added.
Apple insists that it already bought the worldwide rights to the iPad trademark from Proview.
"We bought Proview's worldwide rights to the iPad trademark in 10 different countries several years ago. Proview refuses to honour their agreement with Apple in China and a Hong Kong court has sided with Apple in this matter," the company said in an emailed statement.
"Our case is still pending in mainland China." ®
Sponsored: Minds Mastering Machines - Call for papers now open