Acer's proud Wang: We're on the rise at last
Return to profit in Q4 can't stave off £142m loss in 2011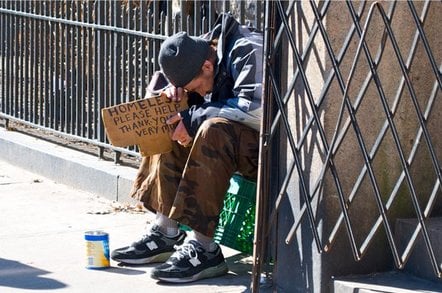 Acer returned to profit in the fourth quarter, albeit marginally, but the recovery came too late in the year to prevent it from posting very significant losses for the whole of 2011.
The once high-flying Taiwanese notebook linchpin was slapped by an inventory crisis in March when it discovered stock "abnormalities" in a European warehouse and wrote down kit to the tune of $150m.
But the stocking woes continued for the rest of the year, as Acer's inflexible supply chain was not able to react quickly enough to changing customer demand which shifted from low-cost laptops to fondleslabs.
After reporting two consecutive quarters of losses, Acer today confirmed that preliminary Q4 financial results showed accounts were back in the black, filing a profit of NT$100m (£2.1m) on sales of NT$127.7bn (£2.7bn), up 8.3 per cent on a year ago.
"Acer is back and Q4 is a turnaround quarter," said Acer big cheese JT Wang in a conference call with analysts.
For the whole of 2011, sales fell 24.4 per cent to NT$475.5bn (£10.2bn) and it posted a loss after tax of NT$6.6bn (£142m), "mainly due to the one-time write off in EMEA".
Wang reckons results are on the right trajectory, forecasting improving profits this quarter - even though he said PC industry volumes will shrink by up to 15 per cent in Q1 - and expects Acer to regain some market share that was lost in EMEA.
The firm predicted a doubling of its ultrabook shipments and said the tablet operation will break even or make a small profit this year. ®
Sponsored: Minds Mastering Machines - Call for papers now open