Ten... Valentine's Day gifts for him
Surprise, surprise!
USB Cufflinks

Every man has a James Bond fantasy – no, not that sort of fantasy, well, probably not – and with technology advancing at such a blistering rate, Q-like gadgetry has become readily available.
Granted, a set of cufflinks that doubles up as a USB flash drive will hardly dispose of a villain in hot pursuit, but storing files in an easily accessible place is never a bad idea, especially if you're up for a bit of industrial espionage.
These rhodium-plated mini USB cufflinks store up to 2GB on their tiny body. It might seem like a high price to pay for such a small amount of storage, but if you've ever visited a cufflink store (yep, they do exist), then the price doesn't seem nearly as bad.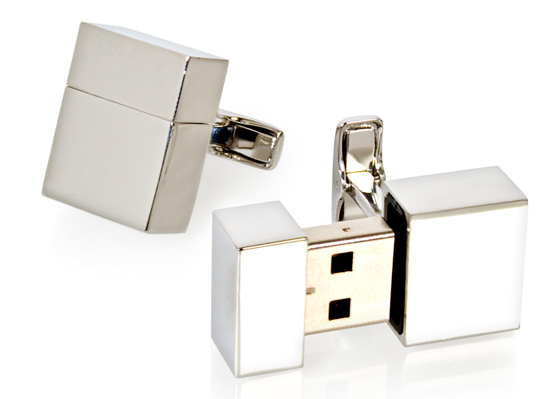 Price £80
More info Firebox
Sony HMZ-T1 display headset

If money isn't an issue, then getting your bloke a pair of these 3D Sony goggles is bound to get you a big thank you when he finally emerges from being immersed in an alternative universe. You see, the Sony HMZ-T1s is an AV headset that features two built-in HD screens with a 720p 16:9 resolution, and boasts no visible crosstalk.
As for audio, the built-in headphones deliver faux 5.1 signal processing to deliver an added dimension in the soundspace too. It's even better if your man's a gamer, as this AV immersive experience is probably one of the closest things to virtual reality you'll currently find on the shelves. And while he's sitting pretty looking like Geordie La Forge living out a Call of Duty session, you can relax having successfully ended battles over the TV remote, as the telly is all yours.
You can read a more in-depth review of the Sony HMZ-T1 here on Reg Hardware.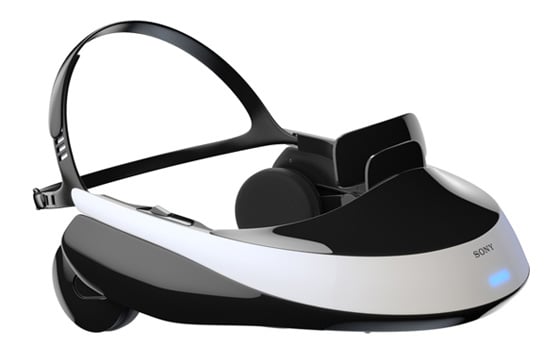 Price £800
More info Sony