Ten... Valentine's Day gifts for him
Surprise, surprise!
Jawbone Era motion sensing Bluetooth headset

There's more to a Bluetooth headset than meets the ear these day. Buy your chap one of these and it'll help keep him safe on the road, protect the points on his licence and give him no excuse not to answer the phone when you call him up to find out where he is.
Jawbone offers a tastefully designed range of earpieces incorporating top notch tech. With the Era's, there are four sizes of earpiece in two styles – one with a springy rubber ring sticking out that holds the headset even more snugly. When it comes to features, there are few alternatives that compete. High-grade noise-cancelling, multiple microphones and effective background noise elimination are all crammed in there along with various neat tricks, such as motion sensing, to simplify hands-free chat. For further reading, refer to Reg Hardware's full Jawbone Era review - we thought it was pretty darn decent.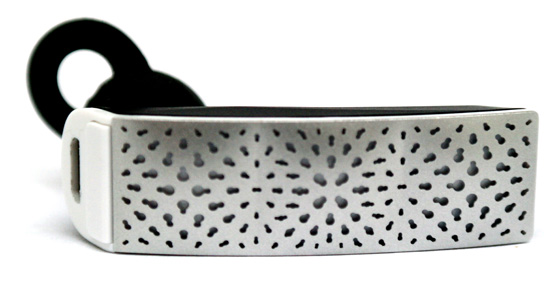 Price £100
More info Jawbone
Jellyfish tank

If your nearest and dearest would struggle to look after a goldfish or even houseplants, then perhaps an artificial alternative is the best way to introduce some animated presence into the abode. Propelled by a silent turbine in a water tank, these realistic jellyfish have certainly brightened the mood here at Vulture Central since we netted them late last year.
The elegant movement of the jellyfish is pretty convincing too, their beguiling, graceful motion catching the eye of every visitor to Reg Hardware's perch. Meditative musing aside, another benefit is that the tank doubles up as a mood lamp, with 6 LEDs that beam brightly through the water, and a few variations you can click through. Oh, and for the energy conscious, it automatically powers off after four hours.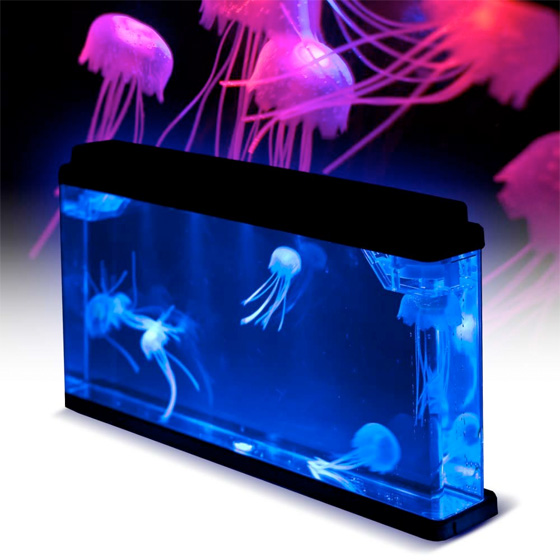 Price £40
More info Red5