Cisco resells Citrix, VMware virty desktop wares
Could just buy Citrix or Red Hat outright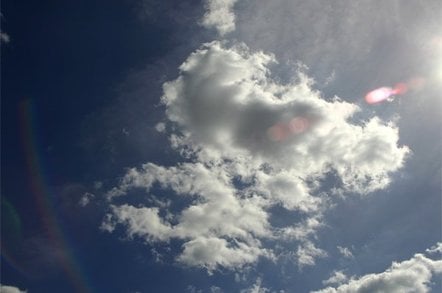 Cisco Systems came late to the physical and virtual server rackets and that means it has to partner to get virtual server slices out there in the data center. And it thinks virtual desktop infrastructure, or what it now calls Virtual Experience Infrastructure or VXI for short, is the killer app for its "California" Unified Computing System blade servers.
The top brass at the networking giant and server wannabe missed a big opportunity when they didn't snap up server and desktop virtualization juggernaut before EMC did back in December 2003 for a mere $635m ahead of VMware's plan to go public.
EMC has done many smart things over the decades – making mainframe disks out of great gobs of cache and cheap disks was the first – but buying VMware is perhaps the brainiest. Cisco also missed a chance to buy up XenSource, once the only practical alternative supplier of server and desktop virtualization besides VMware, when Citrix Systems beat it to the punch in October 2007 with a pile of cash stacked up $500m high.
If Cisco wasn't so focused on flip phones and video over the past few years, it might have bought up Red Hat and tried to ride the KVM wave – and it may yet do that, despite the high cost of acquiring the Linux juggernaut, which has a market capitalization of $9.4bn this morning.
Cisco does have a whopping $46.7bn in cash in the bank, as it reminded everyone when it reported its fiscal 2012 second quarter results last week, so it can do such a big deal if it gets the urge. It could also snap up Citrix if it really wanted to, but with a $13.4bn market cap, Citrix would be a very pricey acquisition indeed.
It's much cheaper, then, to partner with Citrix and VMware in the chase to peddle its Unified Computing System servers as the backends for virtual desktops, and that is indeed what Cisco has done.
To be specific, Cisco announced today that it has inked a reseller agreement with Citrix that will allow it to resell the XenDesktop "virtualization Swiss army knife" of desktop virtualization. XenDesktop includes the XenServer server virtualization hypervisor mashed up with the XenApp application streaming technology formerly known as Presentation Server and with the XenDesktop virtual desktop infrastructure broker. (Among many things.)
Cisco and Citrix compete like crazy in WAN optimization and application acceleration appliances and with their respective WebEx and GoTo online services - but for the past five years they have been partnering on desktop virtualization and collaboration, predating Cisco's entry into the server space in March 2009. In September 2010, the two partnered to peddle XenDesktop atop the UCS servers with reference architectures and coordinated tech support across a bundled product.
Now, Cisco is a formal reseller of the XenDesktop software, which means the company can sell the whole integrated VDI stack on UCS iron directly and through its reseller channel as well as offering Cisco Capital Financing leases to customers that want to spread out the cost of moving from physical to virtual desktops. And it isn't handing customers or resellers a cookbook to install XenDesktop, but a preconfigured stack of hardware and software.
Cisco has not forgotten about long-time partner VMware, which is part of the Virtual Computing Environment Company (VCE) partnership with Cisco and EMC to peddle preconfigured virtual server and storage configurations called Vblocks.
Cisco is now a reseller of VMware's View 5 VDI stack, and by the end of this quarter distributors, channel partners and end-user companies will be able to buy a preconfigured UCS-View stack directly from Cisco, ready to put on a pallet and ship to customers and start loading up Windows 7 and, soon, Windows 8 images.
Cisco partners with Red Hat to get its Enterprise Linux operating system and related Enterprise Virtualization commercial-grade KVM hypervisor tested and certified on UCS iron, and it could similarly partner with Red Hat to use its SPICE virtual PC broker and RHEV hypervisor and management tools to provide a third virty PC stack. ®
Sponsored: Detecting cyber attacks as a small to medium business