Pentax Q compact system camera
The cutest camera in the world?
Compromising position
Also fully manual are the remaining two lenses in the line-up which have been somewhat surprisingly labelled by Pentax as 'Toy' lenses. A charitable interpretation would be toy as in 'poodle' rather than toy as in 'broken by Boxing Day'.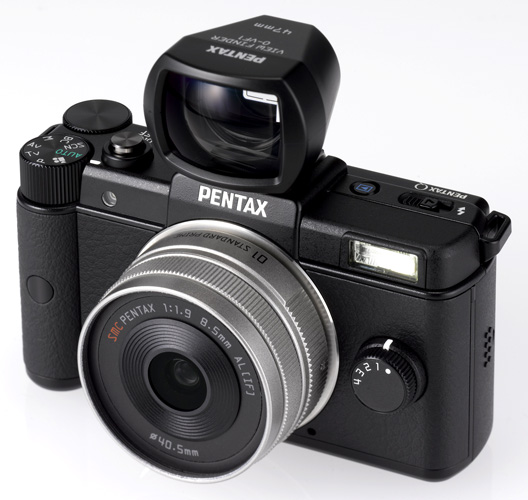 A clip on viewfinder is an option
The 'Toy' telephoto 18mm f/8 which extends only slightly the maximum magnification of the standard zoom and an even less useful 6.3mm f/7.1 which actually falls within standard zoom's range. It should also be noted that all three of these manual lenses have fixed apertures.
Once you work out how to use the Q's assisted manual focus mode, the fish eye lens in particular is a lot of fun enabling images you won't be able to get on a fixed-lens camera.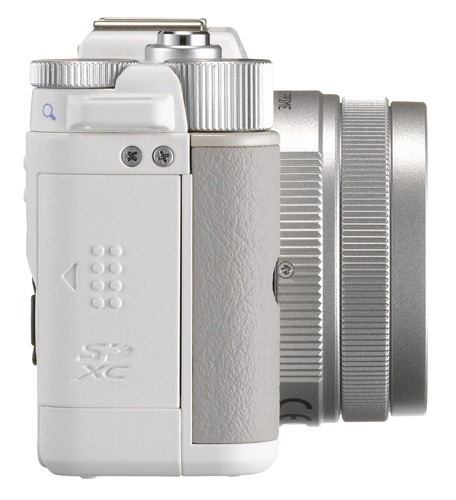 It takes full size SD cards and even has a mini HDMI port
For all its versatility a sophisticated control, there's no getting away from the fact that the Q is a compact camera with a compact camera's sensor. If you're expecting SLR-level sharpness and detail, you're going to be sorely disappointed. Having only a very dull winter day available for outdoor testing certainly didn't help the camera achieve its full potential.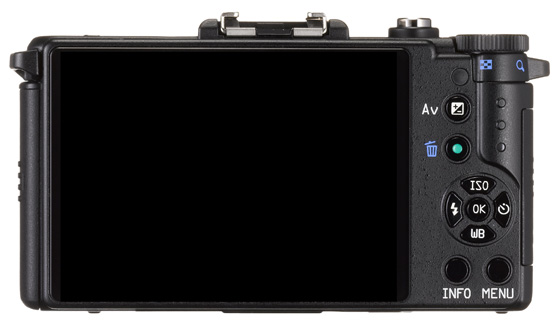 The 3in screen dominates the back
In the camera's natural colour mode, images are rather low in contrast and colours somewhat less punchy than what you might expect from a consumer camera. This gives the advanced user maximum flexibility when post-processing in image editing software and impressive results are available with just a little tweaking.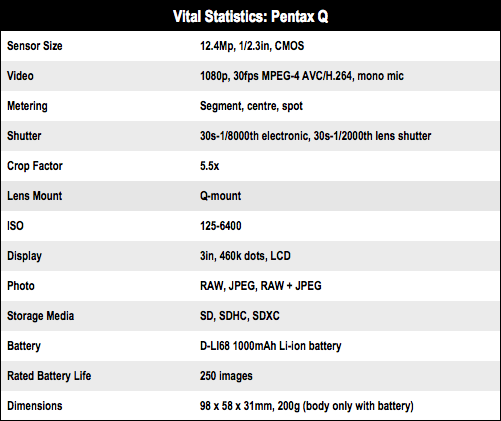 Sponsored: Quit your addiction to storage