Life-size Portal gun to shoot onto shelves soon
Hole in the wall
Despite the fact they generally sit on the mantlepiece as a decorative reminder of where one's interest lies, replica weapons are a big business and gaming enthusiasts are an eager audience to target.
Fans of Valve's Portal franchise are the latest group in sight. They're being pitched with this 1:1 scale model from the series.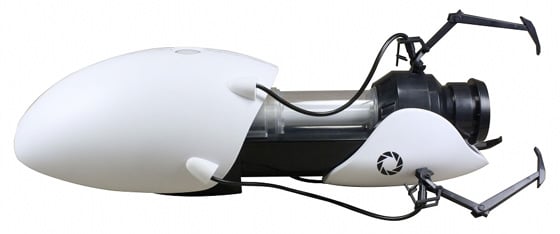 The Aperture Science Handheld Portal gun, from popular Japanese replica manufacturer Neca, won't open holes through your walls, floors and ceilings, but it'll still be a blast to own one.
It even glows blue and orange depending on which space-hopping door you choose to imagine yourself creating.
The Portal gun can be yours for ¥16,000 (£131). The company started taking advance orders this week.
That may seem a lot for a weapon that would struggle to cause any kind of damage, but you can bet your bottom dollar that it could be used to startle any burglars into leaving a rather smelly DNA depositary behind as they dash for the window in which they entered.
Or maybe not.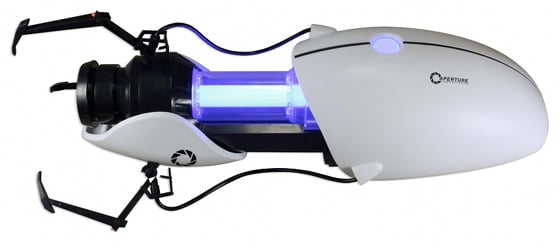 The Aperture Science Handheld Portal Device starts shipping in April. Holy moley. ®
Sponsored: Detecting cyber attacks as a small to medium business