HP may be going the server flash route
Company won't confirm it, but the G8 looks pretty flashy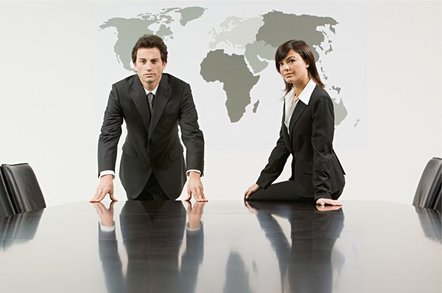 HP's new G8 servers will sport lots of flash, according to a knowledgeable HP fan.
The ProLiant G8 is the successor to the popular G7 servers and will be known as the Gen8 ProLiant. Our information is that it or versions of it will use flash memory to support 50 per cent more transactions and 30 per cent more virtual machines; that sounds plenty pokey.
HP's three-letter acronym generators have been hard at work and Gen8 features include:
APA or Adaptive Performance Acceleration, and
DWA or Dynamic Workload Acceleration.
Both of them rely on or use Smart Caching. HP mentioned this term with its TouchPad, and it cached enough cloud-streamed music locally that you could play it uninterrupted by pauses. This suggests a possible link with back-end storage arrays.
Is this HP's anti-Lightning EMC strike device? It seems clear that HP servers with flash caches will not need add-in PCIe flash cards.
We heard about a 6 March ship date too. HP was asked about these things but was not immediately able to respond to questions about Gen8 server flash caches.
The mainstream server flash ducks are lining up. EMC has jumped. Cisco has signed up for LSI's WarpDrive. NetApp has its own server flash cache plans. Come on Dell, HDS and IBM, don't be shy... we know you're working in this area. ®
Sponsored: From CDO to CEO