Apple's new TV allegedly spotted... in Canadian office
Will be controlled by Siri, waving, unicorns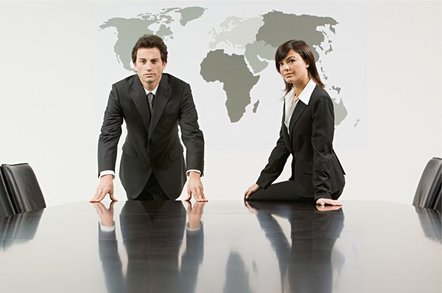 Prototypes of the hotly anticipated Apple TV are sitting in the offices of telcos in Canada, reports newspaper The Globe and Mail. The report adds that the new TVs will feature voice-control through Siri, gesture control and video chat.
Apple has sent out the prototypes of its "iTV" device to help it cut deals with local internet providers, says The Globe, suggesting that the new Apple TV is closer to release than previously thought.
The Canadian telcos loose-lipped sources claim are in negotiation with Apple include Rogers Wireless and Bell Canada Enterprises. The information was presumably leaked to The Globe by employees who had seen the kit in their labs. We assume that Cupertino will be driving deals with broadband partners elsewhere too, but so far there haven't been any leaks from the other countries.
Since it seems likely that the Apple iTV will rely on streaming high-quality content from the web, deals with internet companies will be vital to the device's success. And telcos will need to pump some serious data to maintain a high-def image.
The Globe sources flesh out a little detail on what the rumoured TV will actually do. As well as packing chatty voice-controlled assistant Siri, the Apple TV will also let you control it by gesture, the sources blabbed. An on-screen keyboard allowing the user to search the net or update social networks will be controlled by voice and gesture too. The TVs will run video chats and were described by the paper as looking like "giant iPads".
All grist for the rumour mill...
One of Steve Jobs' final goals as expressed in his biography was revolutionising TV, an announcement which should make companies in all sections of the TV industry nervous, given Apple's track record of disrupting industries and taking a lot of money.
Rogers is Canada's largest cellphone provider with a subscriber base of over 9.2 million (PDF, no info on wireless available), Bell had 7.4 million subscribers and 2.9 million broadband customers in 2010 (PDF). ®