High Street chains vow to play fair on warranties
Dixons, Comet and Argos pulled over by OFT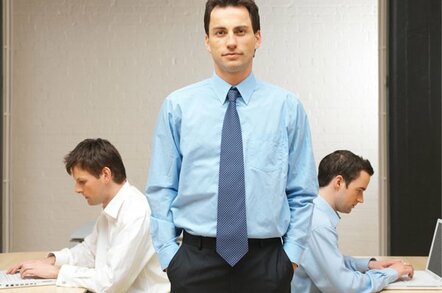 UK retailers have offered a number of concessions after the Office of Fair Trading had a word about their extended warranties on electrical goods.
Dixons, Comet and Argos have all told the OFT, which was worried about unfair competition, that they will set up a warranty comparison website and provide punters with more information. The watchdog will now decide whether it will accept these remedies, or refer the whole thing to the Competition Commission for a detailed investigation.
The OFT said today that it was worried that customers weren't getting a fair deal when they were sold extended warranties at the till, because they didn't really know about the choices they had.
"When buying an extended warranty at the same time as an electrical good, shoppers do not have enough relevant information to make an informed decision about whether the extended warranty is value for money," the watchdog said in a canned statement.
"Only around a quarter of consumers shop around for extended warranties, which remains low compared to many other insurance products."
The OFT also has a problem with pay-as-you-go warranties, where customers pay monthly for warranty coverage, because they can end up way more expensive than buying a fixed-term warranty.
To further placate the OFT, the retailers will put leaflets around the shops that tell punters they have a choice of warranties and do mystery shopping exercises to make sure their staff are telling the shoppers the truth.
Dixons, which is the only one of the three selling pay-as-you-go warranties, has also said it will give out information about the annual equivalent price of the contract.
"Millions of extended warranties are sold in the UK each year and we remain concerned that, despite recent improvements, this market does not work as well as it could for consumers. We welcome the retailers' initiative in offering undertakings and we now want to hear from consumers and others whether they think these will lead to improvements," Ann Pope, director of the OFT's goods and consumer group, said.
"If these undertakings are accepted by the OFT it would allow us to address the competition concerns more quickly and also reduce the burdens of further, detailed investigation."
In a statement to The Reg, Dixons said it has "worked closely with the OFT throughout the course of its market study, and will continue to do so in the development of a price comparison website allowing consumers to compare the cost of these agreements and other similar products".
Comet and Argos had not returned requests for comment at the time of publication.
Anyone who wants to sound off on the issue ahead of the office's decision can do so before 7pm on March 7 from here. ®
Sponsored: How to Process, Wrangle, Analyze and Visualize your Data with Three Complementary Tools