Rambus drops $35m for Unity Semiconductor
Cash for CMOX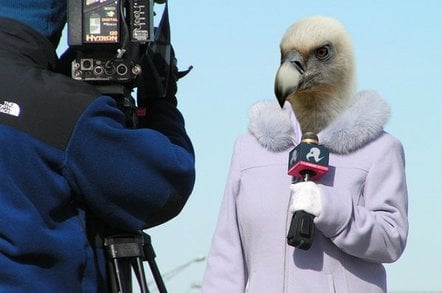 Rambus is spending $35m (£22.13m) in cash to buy Unity Semiconductor and get into the post-NAND memory business.
Unity is involved with CMOX resistive RAM technology, said to combine DRAM speed and NAND non-volatility. It hopes to produce a 1 terabit chip by 2014.
Unity's people will be joining Rambus, putting an end to any ideas that Rambus is diverting from its focus on memory to pursue LED and cryptography technologies. Potential suppliers of resistive RAM products will, no doubt, be delighted to understand that notorious licence litigator Rambus thinks "This acquisition will ... open up new markets for licensing."
David Eggleston, Unity's CEO and president, now with a fatter wallet, said: "Rambus provides our team the perfect environment to continue the technology development of non-volatile memory cells and architectures. Our comprehensive set of design, process and device solutions will complement Rambus' existing strong technology portfolio and system capabilities."
Rambus is making a $35m bet that CMOX resistive RAM will be a significant player in the post-NAND market, one needing greater cost/GB, scale, capacity, endurance and speed than NAND can provide. Attempts to boost NAND performance by shrinking its process size and increasing the bit-count per cell are running into obstacles that appear insurmountable. Various follow-on technologies are being pursued, such as HP's memristor and phase-change memory. Unity must have pretty cast-iron licensing possibilities for Rambus to punt $35m into the game.
It's entirely possible that Rambus's entry into the CMOX space will make that technology less attractive because of its fearsome litigation record. For example, Micron is involved with Unity and it has legal scars from facing Rambus in court – not an experience it would look forward to repeating. No business wants to face the prospect of a legal (R)ambush. ®
Sponsored: Detecting cyber attacks as a small to medium business