Oracle demands retrial in SAP slurp spat
Snubs paltry $272m payout, wants full $1.3bn in damages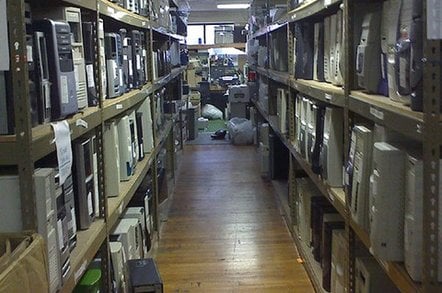 Oracle has filed for a retrial in its SAP spat over illegal file downloading, moaning that the reduced damages awarded just aren't enough.
Oracle originally won a whopping $1.3bn in damages in its suit against SAP over the German enterprise software biz's subsidiary TomorrowNow illegally slurping Oracle software and support info to try to steal its customers.
Larry Ellison's firm was looking for $1.7bn for its troubles, while SAP wanted to give out $400m, but the jury handed over the largest-ever award in a copyright infringement case, the $1.3bn. Naturally, SAP appealed against the award, and US district judge Phyllis Hamilton ruled that the sum was "grossly excessive", cutting damage to $272m.
On Monday, Oracle made good on its promise to seek a retrial, filing in California to reject the damages and ask for another go around the courts.
"Oracle has no choice but to elect a new trial, as accepting the remittitur," the filing said.
"Oracle's objective is to obtain clarification of the law and, if it is right about what the law is and what the evidence supports in this case, to vindicate the verdict of the jury and Oracle's intellectual property rights as a copyright owner."
When the damages were originally cut in September last year, Oracle had said that it intended to pursue the full amount of the damages.
"There was voluminous evidence regarding the massive scope of the theft, clear involvement of SAP management in the misconduct and the tremendous value of the IP stolen," the company asserted.
SAP spokesperson Jim Dever told The Register that the firm was frustrated that the legal battle was still ongoing.
"We are disappointed that Oracle has passed up yet another opportunity to resolve this case," he said. "We will continue to work to bring this case to a fair and reasonable end." ®
Sponsored: Your Guide to Becoming Truly Data-Driven with Unrivalled Data Analytics Performance