HP readies next-gen servers for launch
Looks like Xeon E5 boxes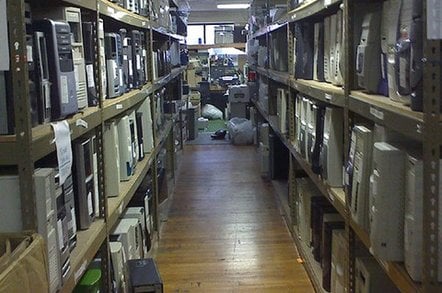 Server juggernaut Hewlett-Packard is hosting a shindig in Las Vegas next week with the bigwigs in its server unit, and the speculation is that the company will preview its forthcoming ProLiant G8 servers sporting Intel's "Sandy Bridge-EP" Xeon E5 processors.
The invite to the event, which is being hosted at The Cosmopolitan on the Strip, is being billed as "one of the most important enterprise launches in the year," with HP debuting "ground-breaking, new enterprise technology and services that redefine customer data center experiences and economics".
The IBM trademark police are probably going to be looking at whatever HP has to say at the event, given its heavy investment in Smarter Planet, Smarter Cities, and Smarter Grid:
"Growing demands, growing scale, growing complexity. Organizations require serious innovation to meet society's insatiable appetite for all things digital. IT equipment has become faster, smaller, and cheaper – it's time to get smarter."
It's hard to argue with that. Unless you are talking about Skynet, of course.
In any event, Dave Donatelli – executive vice president and general manager of the Enterprise Servers, Storage, Networking and Technology Services group at HP – will be hosting the preview of forthcoming iron. He will be joined by Mark Potter, senior vice president and general manager of its Industry Standard Servers and Software division, which the ProLiant servers call home. Other execs will be on hand, too, which is why the company is expected to make some storage and networking announcements as well.
The speculation, of course, is that HP is going to launch its ProLiant G8 servers, and that speculation was bolstered by the fact that HP's own search engine, when keyed with "gen8", was outing some feeds and speeds of the forthcoming servers: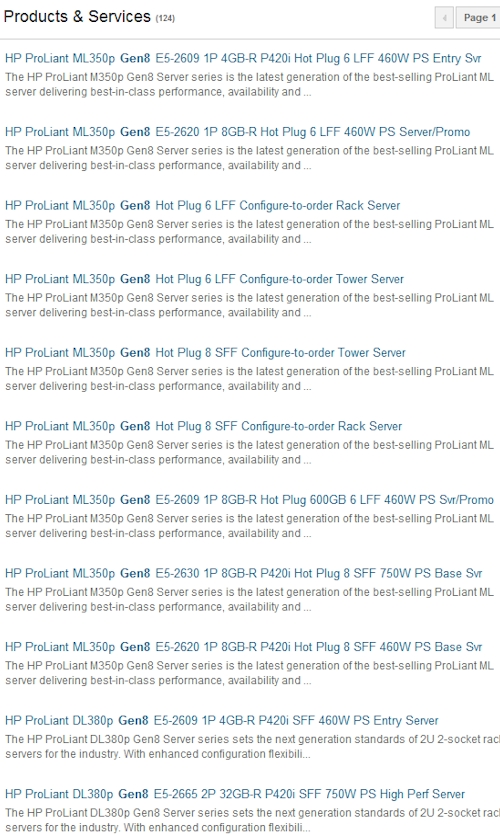 HP accidentally outs some ProLiant G8 server specs
The links were dead when you searched for "gen8" but the index was not. This search no longer yields that index of results when you try it today.
It is possible that the ESSN event being hosted by HP will also talk about other platforms, and even possibly whatever "Poulson" Itanium upgrade plans that the company has for its midrange Integrity blade servers and Superdome 2 midrange and high-end machines, which are also based on big fat blades. The eight-socket Poulson chips are expected this year and will deliver about twice the oomph of the current quad-core "Tukwila" Itanium 9300s. The Poulson chips will slot into the same sockets as the Itanium 9300s, making HP's life significantly easier than it was during the move from the Itanium 9100s to the Itanium 9300s.
Considering all of the grief that Oracle is giving HP about the future of the Itanium processor, HP would be wise to talk about the immediate and longer-term future of the Integrity and Superdome platforms.
It may seem a little strange that a server-maker would be allowed to talk about future servers when Intel has not yet launched the processors that make use of the chip, but this kind of thing has happened before. For instance, server upstart Cisco Systems was given a leg-up by Intel back in March 2009 when it was permitted to debut its "California" Unified Computing System blades two weeks ahead of the pivotal launch of Intel's "Nehalem-EP" Xeon 5500 processors for two-socket servers.
Intel has not said when it plans to debut the Xeon E5 processors, but in its most recent statements has said they would come out this quarter. They have been shipping to selected customers in the HPC and cloudy data center spaces under NDA since last summer.
It would also be good for HP to talk a bit about its plans for creating ProLiant G8 machines based on current or future Opteron processors from Advanced Micro Devices, and it would be interesting to see an update on the Project Moonshot effort to create servers based on ARM and other low-powered chip architectures. ®