iPhone 4 incapable of handling Siri, says chip chap
Cough up for 4$ or somehow stagger on without blabberware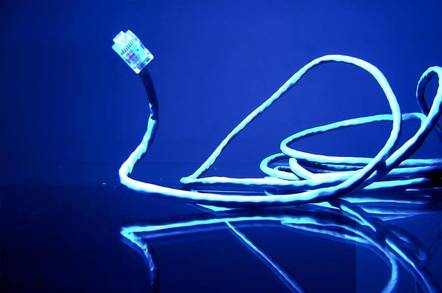 Siri won't run on iPhone 4 because the phone's chip can't handle it, an analyst at the Linley Group has said. The news is a blow to iPhone 4-ers hoping for an upgrade to the voice-activated virtual assistant and is also a surprise to anyone familiar with the I-hacked-my-iPhone-4-to-run-Siri stories.
Linley Gwennap of the Linley Group cracked one of the secrets of the new iPhone's A5 chip after working out that it packs some serious audio cleaning power not available on the iPhone 4's A4 chip.
The audio technology from Californian company Audience can isolate voices and suppress background noise in real-time, significantly improving sound quality on conversations.
Audience has worked with Apple since 2008, and there is some Audience technology in the A4 chip, but it is a less advanced version than that available with the A5 packs. In particular, Audience on the A4 needs users to hold the phone up to their mouths when speaking to it. The iPhone 4S version allows for "more consistent voice and audio quality wherever the device is held and used".
Apple famously dislikes shipping less-than-perfect products, and that alone is likely to be enough of a reason why they wouldn't let a hard-of-hearing Siri go live on the iPhone 4.
"Apple cut a deal to integrate the noise-reduction technology directly into its A5 processor, which appears in the iPhone 4S," says Linley:
This technology is critical for the new phone because not only does it improve call quality, it blocks out background noise when users provide voice commands to Siri, the intelligent assistant built into the iPhone 4S. Without this noise reduction, Siri would be unusable even with a modest amount of background noise.
An SEC filing for Audience revealed that its profits had shot up over the past two years after it produced a custom chip for Apple that went into production in the first half of 2010.
It could improve again too. Audience released yet another update to its technology in December this year and has ongoing contracts with both Apple and Samsung according to the financial report. ®