SpaceX successfully tests SuperDraco rescue rockets
Aims to build the safest spacecraft ever
SpaceX has confirmed the successful test of its SuperDraco rocket engine, which will form the backbone of safety and landing systems for its Dragon spacecraft.
The SuperDraco system is an upgrade to the existing Draco propulsion system used to maneuver the Dragon spacecraft in orbit. Each SuprerDraco engine is capable of 15,000lb of thrust, and eight of them will be built onto the Dragon module, allowing it to escape a faulty booster or land – on Earth or otherwise – with a high degree of accuracy.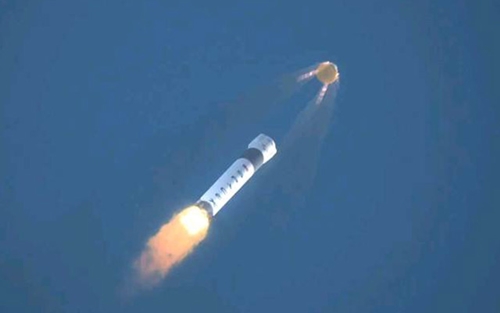 In case of booster failure, press escape button
"SuperDraco engines represent the best of cutting edge technology," said Elon Musk, SpaceX CEO. "These engines will power a revolutionary launch escape system that will make Dragon the safest spacecraft in history."
SuperDraco is a bit more sophisticated than the Launch Escape System (LES) used on the Apollo rocket back in the previous millennium. Back then the LES was little more than a mini-rocket that sat on top of the astronaut's capsule and could provide 20 to 30 seconds of thrust before being jettisoned, at which point the occupants would have to hope that their capsule's parachutes would be enough to avoid a terminal thud.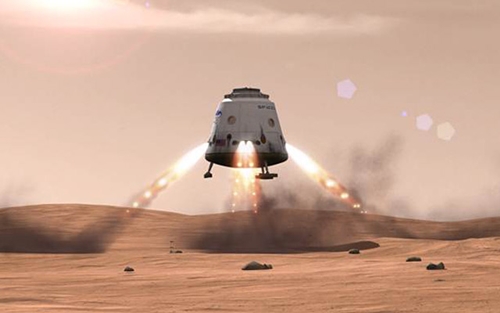 Next stop Mars?
The eight-rocket system should provide the Dragon capsule with a higher degree of safety, since it should allow for a powered landing, but Musk makes no secret of the fact that he wants to go to Mars (indeed he promised his wife a honeymoon there by some reports), and the system would be ideal for landing in the relatively light gravity of the Red Planet. Having eight rockets provides additional safety, since the capsule should still be controllable if one engine fails.
The tests were carried out at SpaceX's rocket development facility in McGregor, Texas, and successfully managed to carry out a full burn, as well as throttled operations – which will be key to allowing the level of control needed to pilot the Dragon capsule safely.
®