Chinese admirer fancies WD's 3.5-inch hardness - insider
Watchdogs would favour Great Wall of China's disk fab chunk slurp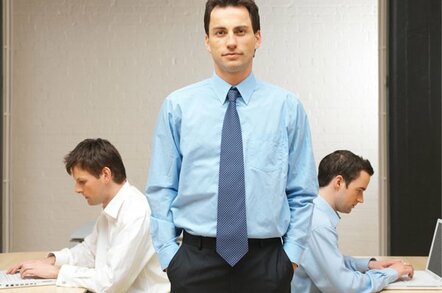 Could China become a major hard disk manufacturing base if Great Wall snaps up a slice of Western Digital's 3.5-inch drive business?
WD is trying to buy Hitachi GST, but EU and Chinese regulators said the sale would limit competition in the HDD market - unless WD sells off some of its 3.5-inch disk fab capacity in amelioration.
The only other drive makers who could buy this are Seagate and Toshiba, both of whom would see it as a forced sale and might even require WD to pay them to take the excess capacity off its hands.
An industry insider suggested that Great Wall Technology could step forward at this point. El Reg last heard of this Chinese business in 2008 when one of its subsidiaries, spinning-disk biz ExcelStor, wanted to merge with Iomega, only for EMC to snatch Iomega away with a better offer.
Now with WD having to offload some 3.5-inch HDD manufacturing, as forced encouraged to do so by the Chinese government, Great Wall could see this as an opportunity to get a leg up into the 3.5-inch arena. With Seagate seeing continuing unmet demand in that business, and 3.5-inch devices providing the dominant capacity tubs while flash holds hot data, this could be seen as a strategically important business by the Chinese.
If Seagate bought WD's excess 3.5-inch business then that wouldn't increase competition overall and it's unlikely the EU would approve it. That leaves Toshiba as WD's only purchaser in the mainstream HDD industry, unless Great Wall's ExcelStor is in the frame. Both the EU and Chinese regulators are likely to bless a WD-ExcelStor deal. The more you think about it, the likelier it seems. ®</p