Star Wars MMO sales pip past 2 million mark
WoW, watch your back
EA revealed today that since the game's release in December 2011, over 2m copies of Star Wars: The Old Republic have been sold, with 1.7m users actively subscribed.
The figures show that unique logins stand around 1m every day, with an average playtime of roughly four hours.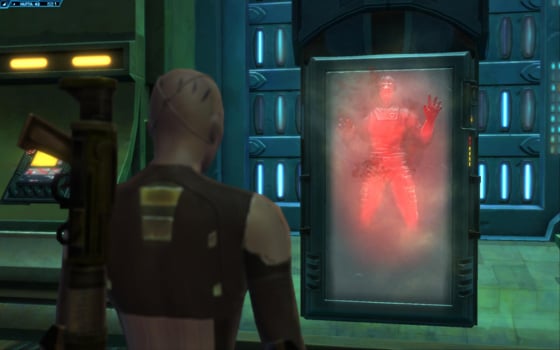 Still in the red, though
"BioWare Austin has delivered a game that millions of people are going to be playing for a very long time," gushed EA labels president Frank Gibeau.
"Going forward, we have an ambitious plan to reach the broader market, the millions of Star Wars fans all over the world. You'll be seeing that very soon," he promised.
Back in 2008, LucasArts believed SWTOR would attract more subscribers than World of Warcraft, thought at the time to be around 11m.
That figure has more recently fallen to around the 10.3m mark, but with WoW: Mists of Pandaria on the way soon, you can bet it'll fight its corner with all the firepower it can muster. The Old Republic has a way to go.
Still, with masses reluctant to dip into their pockets and so many free offerings around, such as Star Trek Online, new subscription-based MMOs could struggle to ever reach the heights WoW has.
You can read what we thought about Star Wars: The Old Republic here on Reg Hardware. ®