Micro Anvika seeks channel props for CVA rescue plan
Tot Court Road old-timer battles consumer slump and store costs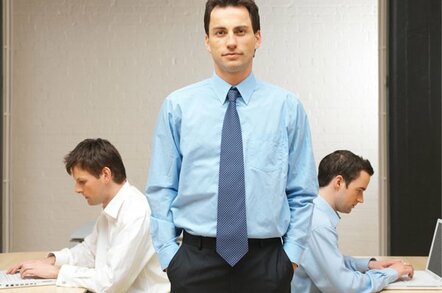 Troubled Tottenham Court Road retailer Micro Anvika is seeking approval from distributors to green-light a restructure package.
The independent – which set up shop in 1984 and has seven stores including a concession in Harrods – appointed biz consultancy Re10 last month to advise it on the best way to counter the slump in consumer spending and cut crippling overheads.
The advisory firm has written to suppliers stating that the "best option" is to push for a company voluntary arrangement (CVA) "as opposed to a liquidation and administration scenario" and that a creditors meeting has been called for March.
"The company is actively seeking to close under-performing sites, reduce administrative costs and continue to operate profitable sites in the period leading up to the meeting," stated the letter, which was leaked to El Reg.
The proposals have yet to be finalised, but Micro Anvika has started negotiations with the landlords of loss-making leasehold sites to buy them out of their contracts, Re10 stated.
The duration of the CVA will be five years – with distributors becoming creditors on a yearly basis. Contributions will be made to them based on profitable trading, though this will not happen in the first six months as the retailer rebuilds working capital.
The Re10 proposal also states that Micro Anvika directors will not be paid any bonuses or bag any pay increases during the CVA – neither will shareholders receive any dividends or return of share capital in that period.
Concerns over the long-term economic viability of Micro Anvika were raised last year when channel sources claimed the firm had been forced to trade on a cash-only basis after credit insurers Atradius and QBE pulled limits.
Re10 said the retailer will require ongoing support from suppliers before and during the CVA but that kit would be provided on a "cash-on-delivery" basis.
The slide in Micro Anvika's fortunes were apparent in recent years with sales in the 12 months to 31 March 2010 standing at £30m compared to £43m just two years earlier. The bottom line was also hit, swinging from a £500,000 profits to losses just short of £1m.
Micro Anvika has moved its filing date to 30 June, which some industry watchers claimed indicates that the numbers have deteriorated. ®