Top RIM jobs were too powerful and had to go - inquiry
BlackBerry biz shakeup demanded by independent review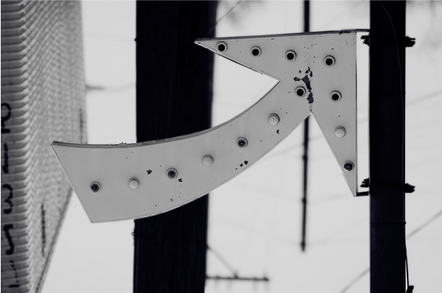 Research in Motion (RIM) has handed out a largely moot independent report revealing that it shouldn't have had its CEOs as chairmen of the board.
The six-page dossier [PDF] was published on the BlackBerry maker's website late on Monday - a week after the Canadian biz lost its long-term co-CEOs-and-chairmen Mike Lazaridis and Jim Balsillie.
Both men remain on the board, but they were replaced with Thorsten Heins, former chief operating officer, as president and CEO, and Barbara Stymiest, board member since 2007, as chair of the board.
Back in April last year, RIM shareholder Northwest & Ethical Investments, called for the company to split the roles of chair and CEO and threatened to bring the issue to a shareholder vote. Many investors and critics of the firm had argued that Balsillie and Lazaridis held too much power in RIM.
In response, RIM formed an independent governance review committee in June to explore whether or not it should divorce the roles and examine its management structure. The panel came to the conclusion that RIM should separate the roles, although it stated that it was "comfortable our lead director has performed the appropriate governance functions of that position up to the present".
"The committee believes that appointing an independent chair is the appropriate solution for RIM shareholders and will resolve the issue for RIM and its employees and business partners," the report said.
The file also makes a point of saying that RIM's corporate structure was accepted practice in the US, where the majority of the largest 100 public companies didn't split the roles of chairman and CEO and didn't have independent chairmen. However, in Canada, where the firm is headquartered, it's typical to have an independent chairman.
Shareholder dissatisfaction has been rife at the firm in the last four years as stocks dropped from a height of $144.56 on the NASDAQ in June 2008 to around $17 today.
RIM has struggled to compete with new entrants to the smartphone sector it once dominated, where Apple and Android phones have overtaken BlackBerrys in popularity.
The biz hasn't had much luck in the tablet sector either, where its PlayBook has had a dismal reception that has left the company with backlogs of stock. ®
Sponsored: Detecting cyber attacks as a small to medium business