iPhone 5 rumoured to be packed with pay-by-bonk tech
NFC will have punters running for the tills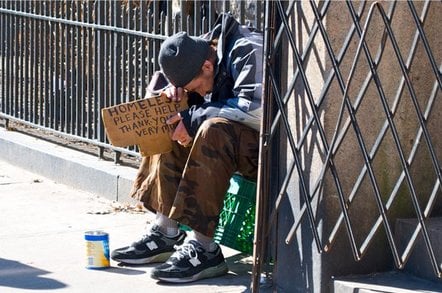 Rumours - fuelled by comments from a MasterCard chief and an iOS developer - suggest that this year's next-gen iPhone could be packing a wireless pay-by-wave chip.
The built-in near-field communication (NFC) gizmo would allow the iPhone 5 to make contact-less payments at the tills - a system that has been around on Android phones via Google Wallet for a while, but has yet to take off with customers. That could all change if Apple starts to push the tech.
The latest rumour mill spin comes from 9to5Mac, which chatted up a developer at MacWorld and heard how he is betting his new app on the belief that the next iPhone will feature NFC capabilities.
"He had no hardware knowledge, but he had spoken to Apple iOS engineers on multiple occasions, and they are 'heavy into NFC'," says their reporter. The unnamed coder said he was confident enough to "bet the app development" on it.
The account adds weight to a FastCompany story of MasterCard's new tech man - the head of emerging payments - implying that Apple was working on getting NFC payment systems into its new gear.
Ed McLaughlin was quoted as saying that contact-less mobile payments would definitely take off because all the hardware makers were committed to the new technology: "I don't know of a handset manufacturer that isn't in process of making sure their stuff is PayPass ready."
PayPass being MasterCard's tap-to-pay system. The credit card biz bod back-tracked when asked if that included Apple.
"Um, there are...like I say, [I don't know of] any handset maker out there," McLaughlin said. "Now, when we have discussions with our partners, and they ask us not to disclose them, we don't."
MasterCard says more than 150,000 merchants offer its PayPass tap-to-go systems. ®