Eurocom Panther 2.0 Core i7, SLI notebook
Just what does a £5k laptop get you these days?
Review While currently every notebook manufacturer seems to offering the thinnest, lightest and easiest to carry around notebook ever, in a bizarre way, it's quite refreshing to find a company wandering off message and offering notebooks at the other end of the scale. Enter Eurocom's Panther 2.0, the heaviest, most amazingly specified, most expensive and without doubt the fastest performing notebook I've ever come across in over ten years of laptop testing.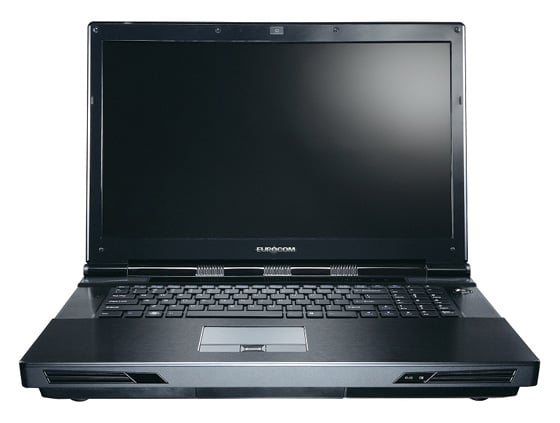 Canadian construct: Eurocom's Panther 2.0
Eurocom may be a new name to you but the Canadian computer maker has been around since 1989 and has a range of notebooks from lightweight models, all the way up to mobile servers. Yes, that's right, mobile servers.
Calling it a desktop replacement doesn't seem to quite do it justice and, in fact, the Panther 2.0 sits in Eurocom's mobile workstation line-up. Yet the sheer number of options offered to customize it to your own requirements, pretty much makes it anything you want it to be, depending on how deep your pockets are and, believe me, they do need to be rather deep.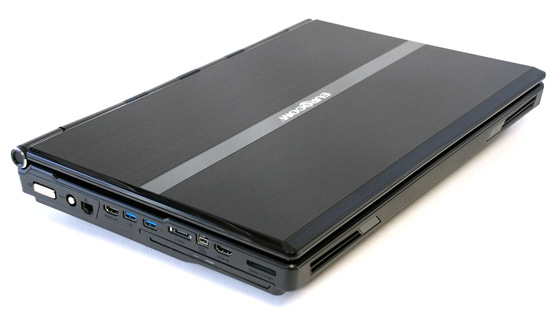 Looks almost normal from a distance...
Powering the system I'm looking at is an Intel Core i7-990X processor. Yup, no pussying around with a mobile CPU in this bad boy, you get a full-blown Extreme Edition Socket 1366 desktop chip with its six hyper-threaded cores, a 3.46GHz (3.73GHz with Turbo Boost) clock speed and 12MB of level 3 cache.
The multitude of options available for the Panther 2.0 includes a choice of 1366 socketed processor, either in Intel's desktop range – from the 990X down to the 3.06GHz i7-950 – or in the Xeon range from the 2.26GHz E5607 up to the X5690, which is clocked at 3.46GHz.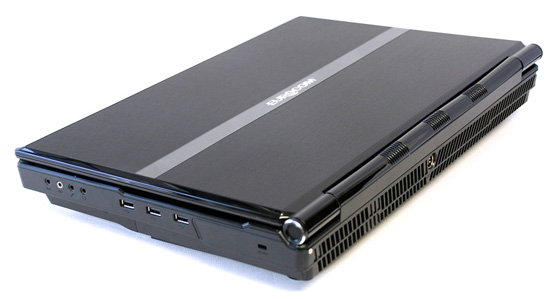 ...but there's a desktop CPU in there
Along with the 990X is its other partner in crime, Intel's high-end X58 chipset with its triple channel memory support. The motherboard in the Panther 2.0 can support up to 24GB of DDR3-1600 memory from its three SO-DIMM slots – the review model came loaded with 12GB of DDR3-1600 RAM.
Sponsored: Detecting cyber attacks as a small to medium business