Super Micro awaits the Xeon E5 launch
Disk shortage bites box shipments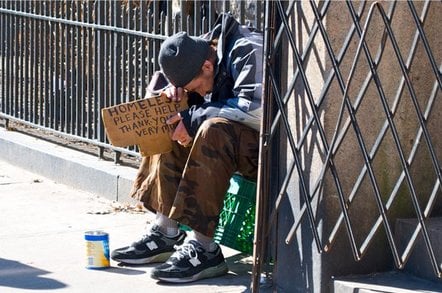 The shortages of disk drives due to flooding in Thailand continues to take its toll on IT suppliers, with motherboard and whitebox system maker Super Micro joining the club of companies adversely impacted by the shortages.
In the second quarter of fiscal 2012 ended in December, Super Micro's sales were $249.9m. This is up 3.8 per cent compared to the year ago period, but lower than the company had hoped – not only because of the disk shortages but because of Intel's decision to ship its "Sandy Bridge" Xeon E5 processors for two-socket servers in the first quarter of 2012 instead of last fall as Super Micro had been expecting.
Disk drive prices, research and development budgets, and other costs rose much faster than revenues in the quarter as Super Micro prepares for a Xeon E5 assault. The company also brought a new factory online in Taiwan on January 6 to better serve its Asia/Pacific customers. (The company has a factory in the Netherlands to support European customers and its main factory in Silicon Gulch to service customers globally.) So it is no surprise that profits were under pressure at the king of the whiteboxers. In the quarter, net income fell by 24.2 per cent to $8.8m.
The good news is that with Super Micro now having a better handle on the disk drive situation and working with suppliers to get more platters, and with Intel expecting to launch the Xeon E5s in the current calendar quarter, Super Micro actually expects sequential revenue growth moving from the just-finished fiscal Q2 to fiscal Q3, the current quarter.
In a conference call with Wall Street analysts, Charles Liang, Super Micro's founder and CEO, said that demand for Super Micro's products was "strong" and that it had a "strong backlog" of orders that depend on disk drives, including servers and storage arrays based on server platforms. (The disk shortage hit the market just as Super Micro was ramping up its super-dense storage arrays.) Liang said that in the December quarter, Super Micro did a "good job seeding its Sandy Bridge samples" and added that it had many high-volume customers who were evaluating the new Xeon E5 gear and was making sure everyone knows Super Micro is ready to ship as soon as Intel is.
Moreover, Super Micro has boosted its engineering staff by 15 per cent in the past two quarters because it believes that it needs faster time to market and a wider variety of Xeon E5 products to take on the tier one incumbents and attract the hyperscale cloud operators who tend to build their own boxes. That's one of the reasons why R&D costs were up 29.6 per cent in the past six months to $29.5m. The company had 1,395 employees as December came to a close, and added 57 people – most of them engineers.
On the systems front, Liang said that its MicroCloud microservers and eight-way SuperServers "continue to grow steadily," and that it was also getting uptake for its whitebox network switches, too. Howard Hideshima, Super Micro's CFO, said in the call that the company's SuperBlade blade servers as well as the MicroCloud cookie sheet machines were the fastest growing products in fiscal Q2. Rack servers and GPU-accelerated servers grew, but not by as much.
In the quarter, the company sold approximately 62,000 complete systems, up 1.6 per cent from a year ago. But because companies are buying fatter boxes to support virtualization or database workloads, system revenues were actually up 12.2 per cent to $110m in the quarter for Super Micro. When you do the math, server average selling prices kissed $1,800, up from $1,600 last year and $1,400 two years ago. The company sold 998,000 subsystems and accessories in the quarter, an increase of 4.3 per cent compared to Q2 of fiscal 2011, but revenues for components actually fell by 2.1 per cent to $140m. Hideshima said that Super Micro has 500 customers, and none of them represented more than 10 per cent of its sales.
Super Micro doesn't carve out its revenues by product segment, but does talk about how much dough it derives from the internet data center racket, which stood at 5.7 per cent of total revenues, or $14.2m, an increase of 9.2 per cent sequentially. Sales of servers and parts to OEM partners and directly to customers accounted for $110.5m in revenues in the quarter. The US accounted for 56.7 per cent of the Super Micro revenue pie in fiscal Q2, compared to 23 per cent for EMEA, 18 per cent for Asia, and a tiny 2.3 per cent for other regions. Looks like it is time for Super Micro to open a factory in Brazil. . . .
Thanks to the Xeon E5 bump and the improving disk situation, Super Micro is now projecting for sales of between $240m and $270m in the fiscal third quarter ending in March, with non-GAAP earnings per share in the range of 19 cents to 27 cents. The wide range depends on how well or poorly Super Micro scrounges for disk drives. ®
Sponsored: Beyond the Data Frontier