Orange Tahiti 7in Android tablet
Freshly squeezed fondleslab, anyone?
Charging points
Like most tablets, the Tahiti charges from a dedicated charger rather than standard micro USB. And like many tablets it will last you days if you use it moderately or a decent number of hours (six or more) if you use it continuously. Of course, with Android, the basic OS is only part of the story. It's up to companies like HTC, Samsung and Orange to tweak and improve the system. But there's not much beyond vanilla Android here.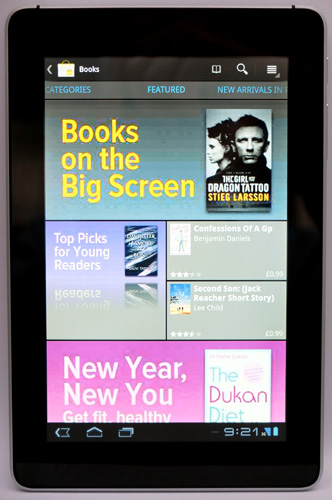 A good size for e-book reading
This is a shame. One of the things that sets Orange's own-brand smartphones apart is the range of Orange-only Android apps like HD Voice which offers crystal-clear call quality (when talking to another Orange HD Voice user).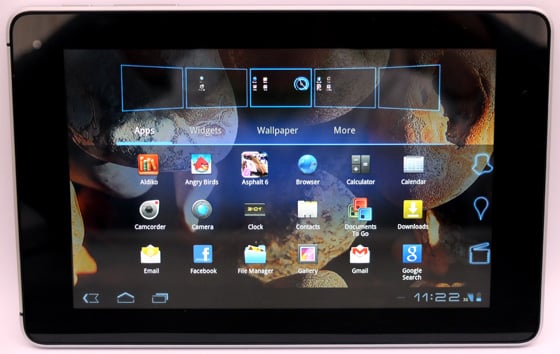 Landscape mode with Honeycomb window panes in the background
Then there's Signal Boost which enhances poor signal quality through your home wi-fi, also for Orange users only. Those wouldn't work on a tablet but I'd have liked some other Orange specials. Still, there are all those Android apps ready to add to your tablet's capabilities, even if the number of tablet-native apps is still small.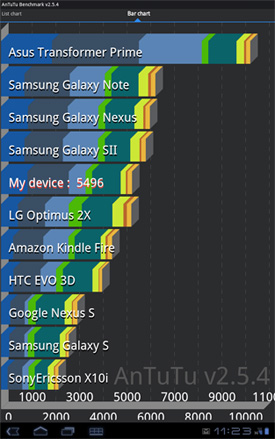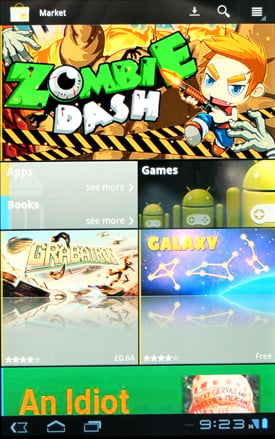 AnTutu benchmarking and gaming options abound
The Tahiti 1.2GHz dual-core Snapdragon CPU is quite nifty, and it shows. It notches up an AnTuTu score of 5496, which is a bit last year, but even so, where many tablets stutter and slow as demands increase, this 7in slate seemed to run swiftly, with no dawdling. The Orange Tahiti is a performer, no doubt, and its responsiveness makes it enjoyable to use.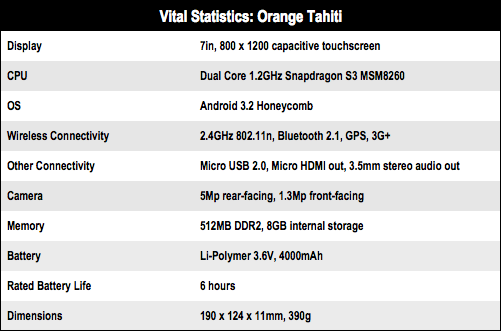 Sponsored: Becoming a Pragmatic Security Leader