Nvidia hit by GPU slump, too
Tegra 2 stepped on by Tegra 3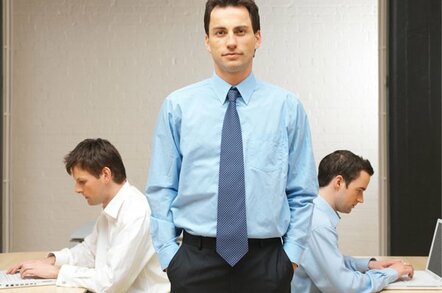 Microprocessor and GPU maker Advanced Micro Devices said yesterday that its financial results had been whacked by an unexpected downturn in discrete graphics processor sales in the fourth quarter, and Nvidia now says it had the same problem.
In a statement, Nvidia put the blame squarely on the disk shortage that has been caused by the flooding in Thailand last year, which has put a damper on PC sales in the second half of 2011. The current theory at AMD is that the disk shortages have been most dramatic on the fatter disks used in desktop PCs, which generally have a discrete graphics card instead. With disks in short supply and prices rising, PC sales slumped and took down GPUs with them. Nvidia echoed those comments.
"The global disk-drive shortage caused by the flooding in Thailand had more impact on the mainstream GPU segment than anticipated," Nvidia said in its statement. "Shipments by some PC OEMs were reduced. And the higher prices of disk-drives constrained some PC OEMs' ability to include a GPU in their systems."
It is interesting to ponder if Nvidia was also hurt by the expectation that it will be shipping its next generation "Kepler" GPUs, due sometime this year and initially expected at the end of last year.
Nvidia also said that its dual-core Tegra 2 ARM-based system-on-chip processors declined more rapidly than expected in the wake of the launch of the quad-core Tegra 3 SoCs, which are ramping in production during the first quarter of this year.
When you add it all up, Nvidia now says that revenues for fourth quarter of 2011 will range from $940.5m to $959.5m. This is considerably lower than its prior guidance from early November, when Nvidia expected sales to fall between $1.045bn and $1.087bn.
Nvidia will report its fourth quarter results on February 15. ®