Acer unleashes account managers on corporate customers
Uses Olympics gloss to burnish biz credentials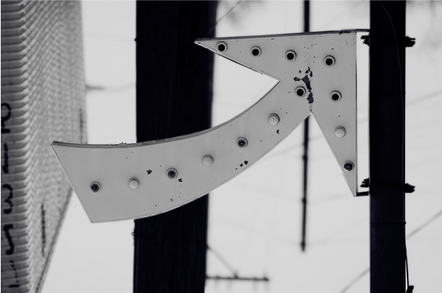 Acer will capitalise on its Olympics prominence this year by ratcheting up its SMB channel and setting an end-user sales team on the UK's biggest companies.
The vendor will launch a revamped partner portal in the next few months as it looks to strengthen its contacts: about 2,000 dealers will target the SMB space and up the amount of its kit they shift. The overhaul will include a price support mechanism to enable its grassroot resellers to better compete on business rather than have to shop around its four-strong disty channel.
At the same time, the firm is looking to make serious inroads into the corporate market, with a revamped account structure in the UK matched by a business strength support operation.
The firm has put in place account managers to target major clients. UK MD Neil Marshall said this did not represent any compromise on its channel-only strategy, saying accounts would still be fulfilled through the channel. The firm will not be pitching for services business on its own behalf.
Marshall said the model had now built up over the last eight months in the UK and was already making headway into corporate accounts. A similar model has been in place for eight years in Germany.
The Olympics sponsorship - which sees the firm supplying 10,000 desktops, 2,000 notebooks and 900 servers to the organisers - should act as a showcase for the business's ability to support a large organisation. Assuming nothing goes wrong.
But Marshall said there were other more pragmatic reasons why SMBs and corporates - and the partners that supply them - were happy to consider Acer.
"They're running out of alternatives," he said. From the reseller perspective Dell still essentially a direct sales firm and HP was doing more direct business and looking to take an ever bigger chunk of services business.
Nathan Knight, Acer's commercial business unit manager, said it now had a dedicated support mechanism for corporate customers, distinct from its consumer operation. This included guaranteed spares supply in the UK.
Marshall said that the firm's business and consumer operations were much more distinct, both operating end to end, with their own sales, support and product marketing teams. This meant that a massive order from retail wouldn't push a smaller, but potentially more strategic, corporate deal down Acer's internal agenda.
After coming massively unstuck last year when it emerged that a mountain of stock was sat around in the warehouses of freight forwarders, the firm and its executives are targeting inventory management as well as creating sales opportunities
"We're very clean from an inventory perspective," said Marshall. "The focus is on creating demand, rather than pushing stock into the channel." ®
Sponsored: Minds Mastering Machines - Call for papers now open