Dell and LSI now sporting impressive new set of MRAMs
Hello boys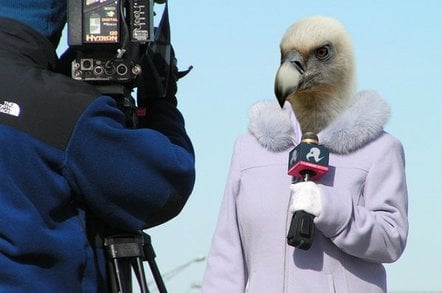 Dell and LSI are using a new type of memory in servers, RAID controllers and routers, presaging the replacement of NAND flash.
It is a form of non-volatile memory called MRAM for Magnetic RAM. MRAM has been in development for some time and is now being used for journal memory functions by Dell and LSI, according to Everspin Technologies, an MRAM developer and manufacturer.
It has announced that:
"Dell is using MRAM as a journal memory in its RAID storage solutions including Dell PowerEdge servers and PowerVault Direct Attached Storage (DAS), as well as Dell EqualLogic Storage Area Network (SAN) arrays."
Everspin MRAM (Toggle MRAM) is also used as journal memory on 6 and 12Gbit/s LSI RAID controller cards and included on LSI reference designs for third party RAID cards and RAID-on-Motherboard (ROMB) products.
Phil LoPresti, CEO and president of Everspin, said that, for RAID storage needs:
"MRAM provides the optimal non-volatile RAM solution for meta-data storage. Going forward we see our next-generation Spin-Torque MRAM products providing solutions for non-volatile buffers and caching applications as well as delivering a new nanosecond-class, gigabyte-persecond non-volatile storage tier."
Everspin says:
"[Our] MRAM products employ a one transistor, one magnetic tunnel junction (MTJ) memory cell for the storage element … ST-MRAM programming is accomplished by driving current directly through the MTJ to change the direction of polarization. The read operation is accomplished by sensing the MTJ resistance, just like Toggle MRAM."
This is claimed to simplify the MRAM cell and reduce its power needs.
The company shipped three times as much MRAM in 2011 as it did in 2010. It has, it says, 300 MRAM customers and secured 250 new MRAM design wins in 2011. Jim Handy of Objective Analysis said:
"MRAM has gained acceptance as a superior alternative to non-volatile SRAM for RAID controllers."
Everspin claims that - compared to alternative non-volatile RAM solutions such as NAND flash - MRAM eliminates the need for external components such as resistors, capacitors, batteries or super-capacitors including additional power fail logic circuitry. This elimination, the company says, provides the most reliable memory at the overall lowest cost.
Whether MRAM becomes a NAND flash replacement is another matter. ®
Sponsored: Your Guide to Becoming Truly Data-Driven with Unrivalled Data Analytics Performance