Samsung NX200 20.3Mp APS-C compact system camera
A serious take
In the process
The speed achievements of this small camera are quite remarkable. Start-up time is less than a second and processing times are very fast in JPEG, although the opposite is true in RAW format but that's typical of this class of camera. Besides a continuous shooting rate of 7fps in normal Burst mode, if you don't mind a reduced resolution, you can opt for an increased speed of 30fps at 5Mp. Battery life is nothing to write home about and in line with the declared rating of just over 300 shots.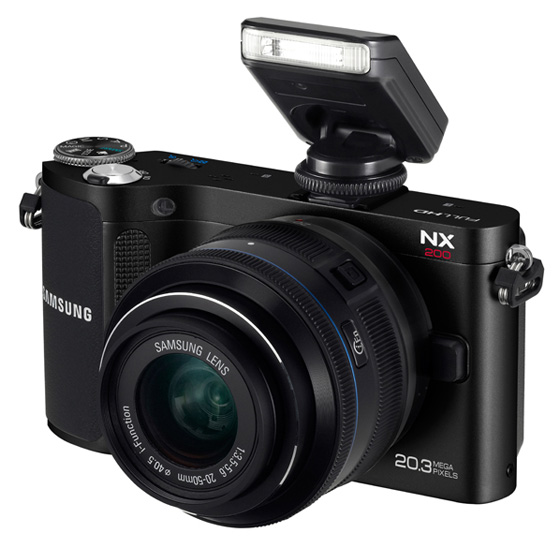 A basic flash is supplied with the camera
Despite using the normally slower contrast detection system usually found in compact cameras, Samsung has tweaked it to achieve DSLR speed results, with commendable precision, responsiveness and reliability. The NX200 offers a choice of four AF modes, including Selection AF, which lets you select the focus area, Multi AF, Face Detection, and Self-Portrait Tracking, with Single and Continuous focus options.
There is also a Manual AF Modes with a focus assist feature that, mercifully, is automatically activated as soon as you turn the lens focus ring and reverts to normal view once you set the focus. The assist can be turned off or set to different magnifications in the menu and is a great tool for fine-detail focusing.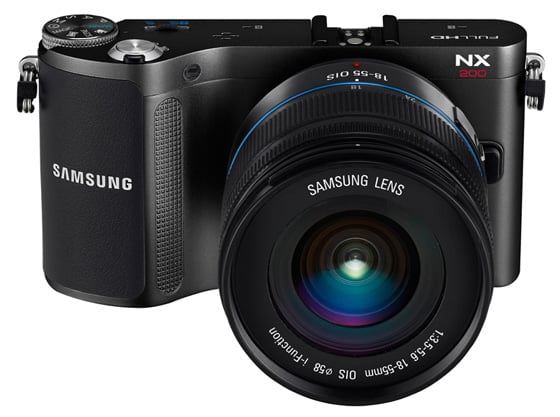 The standard fare 18-55mm kit lens will get you started
Until recently, the lack of lenses had been an issue for anyone considering the NX range of cameras. Thankfully, in the past year Samsung has added five new lenses to the existing range and now notches up an enviable selection for a compact system camera. This is in addition to the Pentax K-mount compatibility, achieved using an adaptor, and the company's statement of more lenses in the pipeline.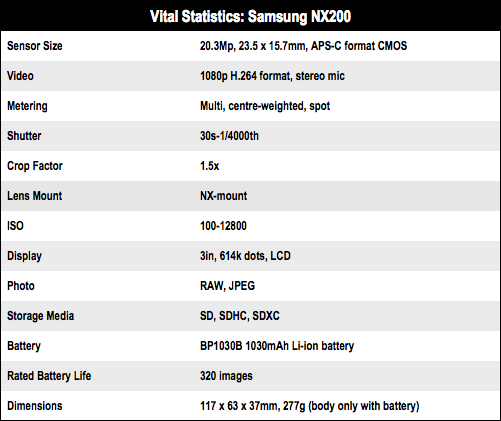 Sponsored: Detecting cyber attacks as a small to medium business