Avnet: Server thieves snatched our privates
Sensitive staff, customer info on nicked office kit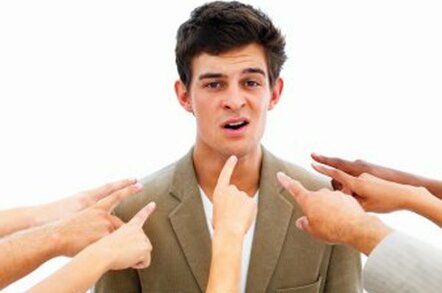 Updated Avnet Technology Solutions has admitted that server hard disks stolen during a break-in at one of its offices contained confidential data on staff, reseller customers and vendors.
In a statement sent to El Reg, Avnet said the gear was nicked from its premises in Haslingden, Lancashire: "Unfortunately on December 21 unknown parties broke into one of our UK offices and stole computer hard disk drives that contained some archived customer, supplier and employee data."
The staff details included addresses, bank accounts and sort codes for employees who travelled abroad with work.
"Based on our preliminary review of the stolen data, we have determined that the risk posed by the theft is low," the memo added.
However, Avnet - which acquired Bell Microproducts in March 2010 - has warned staff to be on the lookout for any suspicious activity on their bank account, and it has set up a "free credit-monitoring service" to "minimise personal risk".
"We take any breach of our security seriously and we are working closely with the police and local authorities to identify and arrest any and all individuals involved with this theft," the statement added.
Avnet revealed it is also conducting an internal investigation in a bid to prevent any similar such burglaries in the future. The number of machines stolen or the amount of data on staff, employees and vendors was not confirmed by Avnet. ®
Updated to add
Avnet has been in touch with Channel Reg to clarify that hard drives were stolen, rather than complete servers, and that the disks did not contain passport and national insurance numbers as the article originally claimed.
Sponsored: Minds Mastering Machines - Call for papers now open