Holographic storage's corpse twitches
Storex sniffs cash, but InPhase out of luck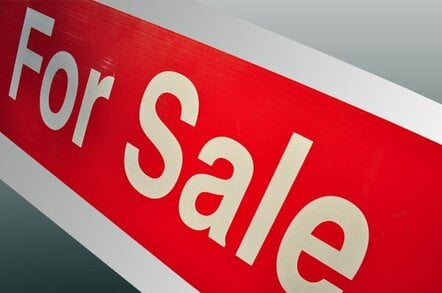 Failed holographic storage start-up InPhase is selling off its patents as Eugen Pavel's Storex has developed 2nm optical lithography which could lead to a 100 exabyte optical disk.
At one end of the holographic storage spectrum we see a crumbling corpse, while at the other holographic gee-whizzery is talking about a disk with almost unimaginable capacity. It could store the data held in 25 million 4TB hard disk drives, they say.
Dr Eugen Pavel is the CEO of Storex Technologies, and he tells us: "Storex Technologies Inc. has developed a novel optical lithography technique with a resolution of 2nm half-pitch lines ... The capacity of an optical disc based on 2nm optical lithography is estimated at 100 Exabytes (one hundred billion GB)."
Pavel has previously mentioned 1PB optical disk technology. Now we are at 100EB – 100,000 times more.
There was a presentation describing Storex's 2nm optical lithography last December 2011 at Agilent Technologies' UK and Ireland SPM Users' Meeting in Yarnton, Oxford, UK. A second is scheduled for SPIE Advanced Lithography, taking place this year from 12 to 16 February 2012 in San Jose, with paper 8323-63 entitled: "2nm Quantum Optical Lithography".
The technology involves writing vanishingly thin lines with a 650nm laser beam in fluorescent photo-sensitive glass-ceramic material that has been doped with samarium. A quantum multi-photon confinement effect is used.
Here is the SPIE paper abstract:
Diffraction effects limit the minimal resolvable feature size to the Rayleigh diffraction limit of λ/2. In the past decades many lithography techniques has been tested in order to beat the diffraction limit. Some schemes of quantum lithography are based on an N-photon absorption process and achieve a spatial resolution of λ/(2N). Here, we are able to present an optimized material with a significant improvement of the lithography resolution beyond diffraction limit of visible light. AFM (Atomic Force Microscope), TEM (Transmission Electron Microscope )and SEM (Scanning Electron Microscope) reveal 2nm and 4nm lines realized by direct laser writing. Channel depths between 1.5 - 5 nm were obtained on the recorded samples.
An EE Times article about the Storex paper mentions more realistic capacity levels for an optical disk using this technology:
With a green light wavelength of 532nm, this should lead to 4 bits μm−2 or more than 4 Gigabytes on each side of a 120mm diameter 1mm thick disk. But by storing data throughout the volume at a density of 1/λ3, the capacity of the same disk could be increased 2000-fold, to 8 Terabytes.
That is a lot, lot less than 100EB. Pavel said about this disparity:
8TB was an estimation carried out by [the] EE Times reporter. 100EB could be computed by taking into account that we have a 3D optical memory with the volume of a disc = 11309 mm3 = 1.1309 x 1018 nm3 (diameter 12 mm; thickness 1 mm) and the volume of a bit = 64 nm3 resulting [in] a capacity of 1.76 x 1020 bits = 2.2 x 1019bytes = 22x1018B = 22EB.

With CD, DVD and Blu-Ray experience in increasing recorded data, 22 EB could be replaced by 100 EB.
Storex is trying to commercialise its process. Until such commercialisation is completed we have no idea of the I/O rates to an 8TB optical drive – or of the likely drive costs.
InPhase
It was drive development that sank InPhase, which was founded in 2000 as a Colorado-based spin-out from Bell Labs. It tried to develop a holographic drive that could store data on 300GB disks. InPhase ploughed through $95m before hard times and development problems resulted in it entering Chapter 11 bankruptcy last October.
The majority shareholder is a venture capital fund, Signal Lake, and it has decided to license or sell InPhase intellectual property through Drakes Bay Company, an IP brokerage firm. Signal Lake's MD, Bart Stuck, is the kind of guy who doesn't give up. He would say InPhase is not dead, not absolutely, finally. It is in something like a deliberately induced corporate coma, waiting to be resurrected, he might say. But selling the IP though, surely that's like siphoning the blood from the comatose body; it's hard to see a way for the patient to recover from this. ®
Sponsored: Becoming a Pragmatic Security Leader