Fossils collected by a young Charles Darwin have been discovered in a gloomy corner of a British Geological Survey vault.
The treasure trove of fossilised wood, stone and vegetation includes samples that Darwin collected on the HMS Beagle journey during which he came up with his theory of evolution. Lost for 165 years, the cabinet belonged to Darwin's good friend Joseph Hooker and also contained specimens from Darwin's mentor at Cambridge University, the Rev John Henslow.
Dr Howard Falcon-Lang, a palaeontologist at Royal Holloway University, stumbled across the old wooden cabinet shoved in a dark corner of a vault belonging to the Geological Survey in Surrey. He said that he was stunned to pull a slide out and see Charles Darwin's signature on the specimen.
The slides include dense volcanic rock and samples gathered from all over the world - from Dorset to Antigua, India and Australia.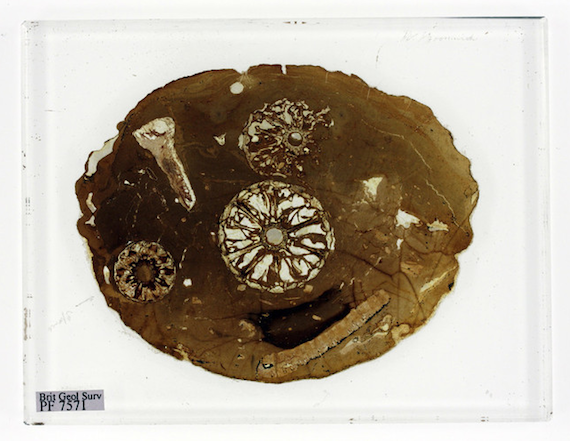 "To find a treasure trove of lost Darwin specimens from the Beagle voyage is just extraordinary," Falcon-Lang told the Associated Press. "We can see there's more to learn. There are a lot of very, very significant fossils in there that we didn't know existed."
Hooker's failure to use the specimen register properly, and the fact that Darwin was not particularly famous in 1846 when the cabinet was put in storage, allowed the fossils to lie undiscovered for well over a century and a half. It would be 13 years before Darwin published his masterpiece On the Origin of Species in 1859.
Over three million fossils are stored in Geological Survey's collection. A report on the latest finding - Fossil 'treasure trove' found in British Geological Survey vaults - was published in Geology Today. ®
Sponsored: Webcast: Simplify data protection on AWS