Apple offers cash for old kit
iDevices, Macs, PCs even
Apple has begun paying punters for any of its old products they own but no longer want.
The service, run on the Mac maker's behalf by German recycling operation Dataserv, allows you to post your kit free of charge to the company and, if the gadget is in good working order and, if it has one, an unbroken screen, you'll get a bounty.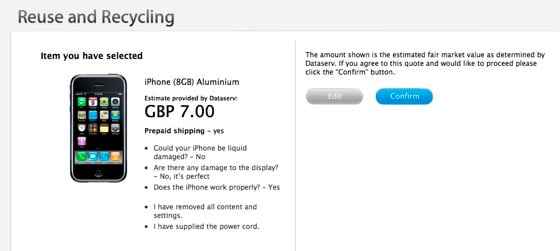 If the kit doesn't work, or the display is cracked, you can either have it back, or get Dataserv to recycle it. Working kit is undoubtedly resold in the third world.
Prices range from £7 for a working, undamaged original iPhone to £177 for a 16GB iPhone 4 in good nick. You might get 500 quid for a 2010 MacBook Pro in decent condition, but only £87 for a 16GB Wi-Fi only first-gen iPad.
Prices also vary according to what extras - power cords, system discs and such - you're able to include.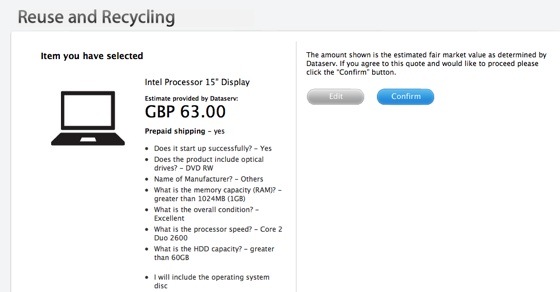 Dataserv will also take back other companies' laptops and desktops, but you don't seem to get quite as much cash back - paid into your bank account, by the way - for those.
You can see how much your old kit is worth at the Apple Reuse and Recycling website. ®