Red Hat RHEV 3.0 to launch this Wednesday?
We're virtually sure...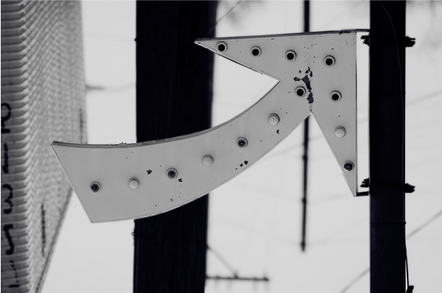 Commercial Linux and Java development tool distributor Red Hat has big aspirations in the server virtualization and cloud computing arenas, and it looks like the company is getting ready to bust out the 3.0 version of its Red Hat Enterprise Virtualization hypervisor – RHEV for short.
Red Hat has cooked up an all-day event for this Wednesday, January 18, that it calls the "Virtual Experience", and that's dedicated mostly to the RHEV hypervisor and its surrounding tools and ecosystem partners. (You can see the agenda here.) Paul Cormier, president and executive vice president of products and technology, and Navin Thadani, senior director of the company's virtualization business, will kick off the event – and that almost certainly means RHEV 3.0 is ready for launch.
The RHEV 3.0 hypervisor is the latest commercial-grade version of the open source KVM hypervisor that is controlled by Red Hat, and that came to the company by virtue of its acquisition of Qumranet for $107m back in September 2008. KVM has become the alternative to the open source Xen hypervisor controlled by Citrix Systems, and is now the default hypervisor in Red Hat Enterprise Linux (of course) and Canonical's Ubuntu Server.
Several years ago, when KVM was less mature than Xen, it was Xen that Red Hat and Linux rival Novell – with what used to be its SUSE Linux Enterprise Server – supported as their preferred server-slicer-upper. While Xen still has its strong adherents in Citrix, Oracle, and the Amazon EC2 compute cloud, KVM is the up-and-comer and is not only giving Xen a run for the money, but is also taking a bite out of VMware's ESXi hypervisor and related vSphere stack, as well as Microsoft's Hyper-V and related Systems Center management tools.
RHEV 3.0 is the standalone version of Red Hat's commercial-grade KVM hypervisor, which means it installs on x86-based bare metal, and can then be used to create virtual machines on top of that iron. RHEV 3.0 went into beta testing back in August 2011, and is based on the KVM hypervisor that Red Hat packaged up and embedded within its Enterprise Linux 6.1 distribution back in May 2011.
Unless Red Hat's engineers have stretched RHEV even further than expected, the RHEV 3.0 hypervisor will span up to 128 cores (256 threads if the machines are based on Intel's Xeon processors that have HyperThreading turned on) and up to 2TB of physical main memory. That's a third more cores and twice as much memory as RHEV 2.2 (which was based on RHEL 5.5) could handle. And the guest partitions running atop RHEV 3.0 are expected to top out at 64 virtual cores or threads and address up to 2TB of virtual memory. That's four times the virtual cores and eight times the virtual memory of a guest partition on RHEV 2.2.
RHEV 3.0 also has a number of other new features, such as support for transparent huge pages and asynchronous I/O, block alignment of storage, and the moving of the networking stack from the user space down into the Linux kernel. Significantly, RHEV 3 will be able to be deployed onto servers with their own internal disk arrays, not requiring Fibre Channel or iSCSI SAN storage arrays.
Whatever Red Hat is up to, we'll keep you posted. ®