Five things that knocked CES 2012 for six
The bits of gear you'll be hearing about this year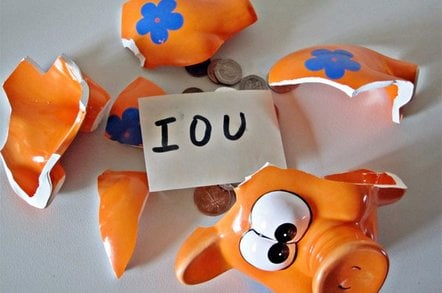 And now, after worn-out CES 2012 attendees and exhibitors have stumbled off home in a daze, Wireless Watch presents the five themes that stood out at the week-long celebration of consumerism that you ought to know about.
1. Ultrabooks
CES would not be complete without a new form factor to address the 'post-PC' age, but this one looks just like a PC, complete with Windows, x86 and clamshells. Hybrid devices and touch interfaces will expand functionality but Intel will have to do far more work on convincing consumers there is a unique use case here – to eat into the incumbent MacBook Air, let alone stem the tide of ARM-based slates and superphones.    
2. Wi-Fi everywhere
Every year, Wi-Fi spreads its tentacles further, from outdoor carrier networks and gigabit media systems to embedded low-power applications. CES saw evidence of it muscling further in on the established standards in all these areas – WiMAX/3G; WHDMI and WirelessHD; ZigBee and Bluetooth; and of course the major target, wireline cables. The dominant Wi-Fi theme was the arrival of gigabit standards (11ac and 11ad), while the vendor landscape has been shifted by Qualcomm's major entry via its acquisition of Atheros.    
3. LTE smartphones
  Nokia's attempted US comeback was the highlight, with Lumia 900, but a raft of 4G handset launches indicated that the new technology has reached the mainstream in record time, largely on the back of Verizon's efforts. With that, the era of premium pricing for LTE phones is almost over, and models like the new Huawei Ascend, and Pantech's offerings for Verizon and AT&T, show that the price war is on, even before Apple has entered the 4G game at all.    
4. TV becomes just another smart device
Televisions are increasingly lurking on the edge of Wireless Watch's territory as they become connected, web-enabled and, in fact, just another smart device. The show was full of consumer electronics vendors like Samsung and Sony harnessing their multi-device capabilities and trying to convince us that they had a harmonized user experience and applications portfolio, which would make the TV just another smart screen alongside the phone, PC and tablet. However, the latest turbulence in the Android TV ecosystem indicates the pitfalls of delivering this deceptively simple multiscreen vision.    
5. Cloud
Cloud services have become the hallmark of mobile device success. So Amazon has taught us with Kindle, and it is carrying Google and (reluctantly) Apple along in its wake. That has spawned a host of me-toos, notably among the PC makers, as Acer, Lenovo, Sony, HTC and others all try to convince us they are branded cloud service providers not gadget shifters, so locking us into their gadgets as Amazon and Apple do. Not convinced yet. Like any other market, there will be room for two or three major brands, and the other vendors will have to find their role supporting those.
Copyright © 2012, Wireless Watch
Wireless Watch is published by Rethink Research, a London-based IT publishing and consulting firm. This weekly newsletter delivers in-depth analysis and market research of mobile and wireless for business. Subscription details are here.
Sponsored: Minds Mastering Machines - Call for papers now open