Samsung loads Netflix onto smart TVs
Firmware update required
CES 2012

Samsung has added Netflix to its SmartTV connected telly UI.
From today, a Netflix icon will appear in the SmartTV UI's Recommended section. To accompany the addition, Samsung has also updated its connected TV firmware from version 001018 to 001021, but this may not happen before your see the Netflix icon and are tempted to click.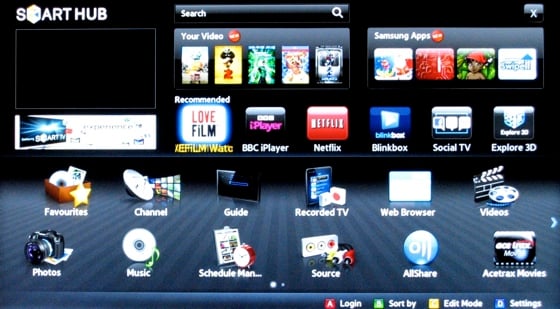 Source: GoneDigital.net
Reg Hardware writer and IPTV specialist Nigel Whitfield suggests updating the firmware before you do anything else. You can read his recommendations on his Gone Digital blog.
Netflix launched its UK service earlier this week. Beyond a free trial period, the streaming package costs £6 a month.
Other gadgets are adding links to the service: WD's WD TV Live box got a similar Netflix-enabling update this week. ®