Vauxhall prices up Ampera e-car for Blighty
Power package?
Detroit Motor Show Vauxhall has priced up the Ampera, the e-car it'll be putting in showrooms later this year.
The Ampera will set punters back £29,995, though that's after knocking off the government's £5000 e-car grant contribution. The car is the European version of the Chevrolet Volt already on sale in States.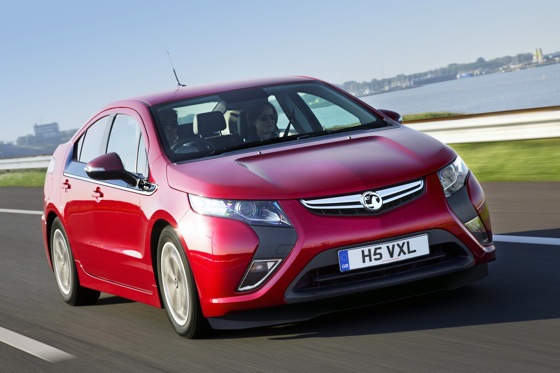 The standard on-road pack includes a DAB radio, 7in touchscreen controller, alloys and cruise control.
Spend £32,250 and you get the Positiv (sic) model, which adds a leather interior, heated front seats and front/rear parking sensors with a rear-view camera.
At the top of the line is the Electron. It sports a colour touchscreen, satnav, Bespoke Bose Energy Efficient Series sound system, DVD player and a 30GB hard drive. The entertainment system is voice controlled. It'll cost you £33,995.
All Amperas come with a first-owner "lifetime" 100,000-mile warranty, though Vauxhall notes that that doesn't cover the battery, ahem.
The Ampera will arrive in a network 23 dealers' showrooms in May. ®