Super Micro server biz whacked by disk shortages
And maybe the Xeon E5 delay, too?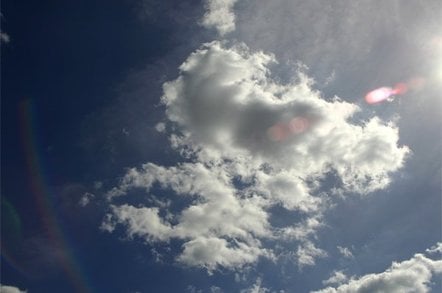 Motherboard and whitebox server-maker Super Micro has warned Wall Street that its second quarter of fiscal 2012 ended in December is not going to be as rosy as it expected.
In a statement, the company said that sales in the quarter would fall between $249m and $250m, significantly lower than the $260m to $280m it had been expecting. Gross margins are expected to be higher than expected due to a favorable product sales mix, which is good news, but the company also warned that operating expenses would be $2.6m to $2.7m higher than expected because of increases in research and development costs, and that is bad news. Super Micro had been guiding for non-GAAP earnings per share of between 27 cents and 32 cents, but now it says it looks more like 24 cents to 25 cents.
Super Micro put the blame for its revenue and profit miss squarely on the shortages of disk drives in the wake of disastrous flooding in Thailand, where about a quarter of the world's disk drives are made. The company did not blame the delayed launches of both the "Sandy Bridge-EP" Xeon E5 and "Interlagos" Opteron 6200 processors, from Intel and Advanced Micro Devices, respectively. This is a bit surprising considering that Super Micro was clearly ramping up for lots of sales of these machines during this quarter.
Intel's delay of the launch of the "Sandy Bridge-DT" Xeon E3 processors because of a chipset bug hurt Super Micro's third quarter of fiscal 2011 ended in March last year. At the time, Charles Liang, Super Micro's CEO, said he expected to start ramping sales of Xeon E5 motherboards and systems to OEM customers in the third calendar quarter of 2011 with volume shipments in the fourth quarter, and in August, when going over its fourth quarter of fiscal 2011 numbers, Liang said Super Micro still expected a Xeon E5 launch before the end of the calendar year.
Of course, at the Intel Developer Forum in September last year, Kirk Skaugen, general manager of Intel's Data Center and Connected Systems group, said that Intel would launch the Xeon E5s early in 2012 without giving a quarter much less a date and added that Intel was shipping Xeon E5 chips and related chipsets and motherboards to selected HPC and hyperscale customers on an NDA basis. Skaugen hinted that this was a marketing decision, not any technical issue relating to the Xeon E5 chip or its chipsets, but the rumor going around is that the same SAS controller bug that sunk the Xeon E3s and their related Core desktop and laptop brethren is also in the "Patsburg" C600 chipset used with the Xeon E5s.
"The December quarter was challenging principally due to the flooding in Thailand and the effects on our HDD supply chain," Liang said in the statement. "We were unable to fulfill customer demand due to the lack of HDDs, which prevented us from achieving our quarter targets. Nevertheless, during the quarter, we continued to invest in R&D and are now able to offer the broadest product offering in the industry for the Sandy Bridge launch later this quarter. Also, we opened our new Taiwan facility which will lower our cost, and improve business efficiency and speed to deliver products to our customers. We also expanded our warehouse and R&D facility capacity in the USA. Demand for our products is strong and we are excited about our strong position especially when HDD supply recovers and Sandy Bridge is launched."
Liang did not bad-mouth the Xeon E5 delay, but it must have been tempting. (Intel will point out that it never publicly promised a Xeon E5 launch date so the Xeon E5s can't be considered late.) From his comments, we can infer now that the Xeon E5 launch will happen before the end of March. ®