Parrot puts on headphone gesture gadgetry
Moves with the music
CES 2012

Parrot ruffled feathers at CES 2012 this week with the second generation of its smartphone-controlled quadricopter, the AR.Drone 2.0, however the company has much more that just that up its sleeve, also launching a set of snazzy Bluetooth headphones that boast NFC connectivity and a built-in accelerometer.
The Zik Parrot by Stark are over-ear Bluetooth headphones packed with high-tech features. For starters, all playback is handled with gestures. Swiping one's finger up the earpiece adjusts volume, while swiping forward skips tracks. Simples.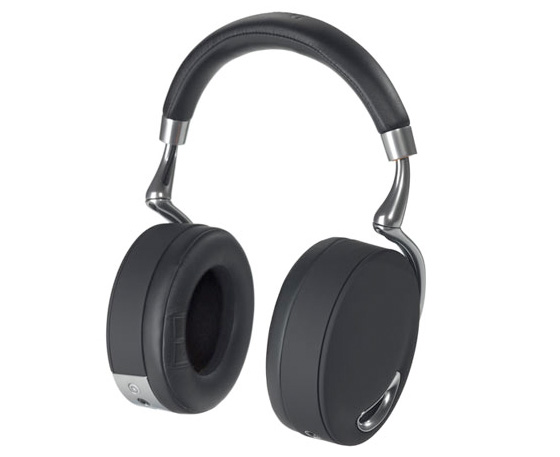 Utilising the accelerometer, the headphones detect when a user removes them from their bonnet and automatically pauses the music, continuing playback when put back on again.
Then, making use of its NFC capabilities, users can tap their phone to the cans and easily connect the two. There's a battery life of approximately 5 hours as well as various built in microphones for active noise control and the entended use as a hands-free kit.
The Zik Parrot by Stark haven't been given an official release date or price structure, but we expect them to be on the premium side of the financial fence when such details do appear. ®
Sponsored: What next after Netezza?